Eid al Fitr or Idul Fitri, a fete marking the end of the holy month of Ramadan, is the biggest celebration for Indonesian Muslims. Like in any other celebration, food plays a very important role on Idul Fitri. In Indonesia, there are many regional dishes that are appropriate, or commonly reserved, for such a momentous occasion.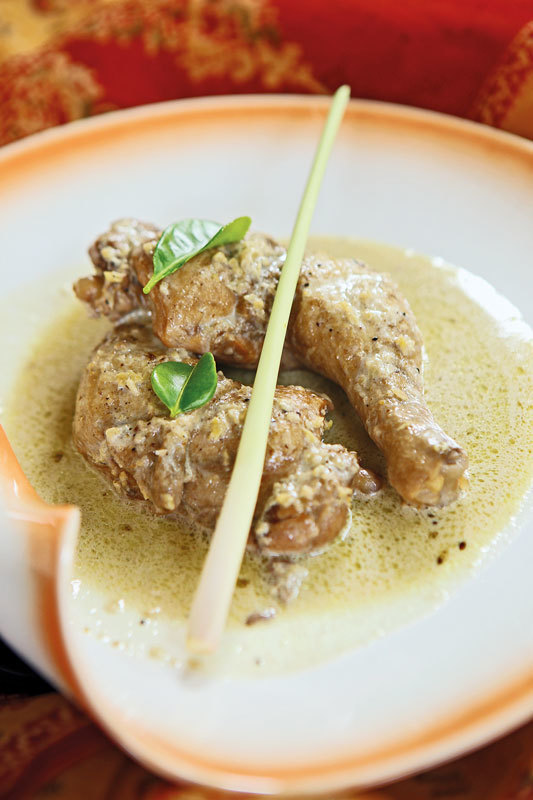 In Batavia, Jakarta's former name, the Betawi people are fiercely proud of their heritage, expressed through language, dance, textiles and food. Betawi cuisine combines local and other influences, resulting from a long history in trading and colonial past, in creating distinctively delicious flavours.
It is fascinating to discover just how significant Middle Eastern influences are on the Betawi cuisine. The use of fresh root spices such as ginger, turmeric, galangal and lemongrass with spices such as coriander seeds, cloves, cinnamon and nutmeg is prevalent. Rice vinegar – borrowed from Chinese cooking – as well as young tamarind and lime juice are also widely used for that zing sour flavour.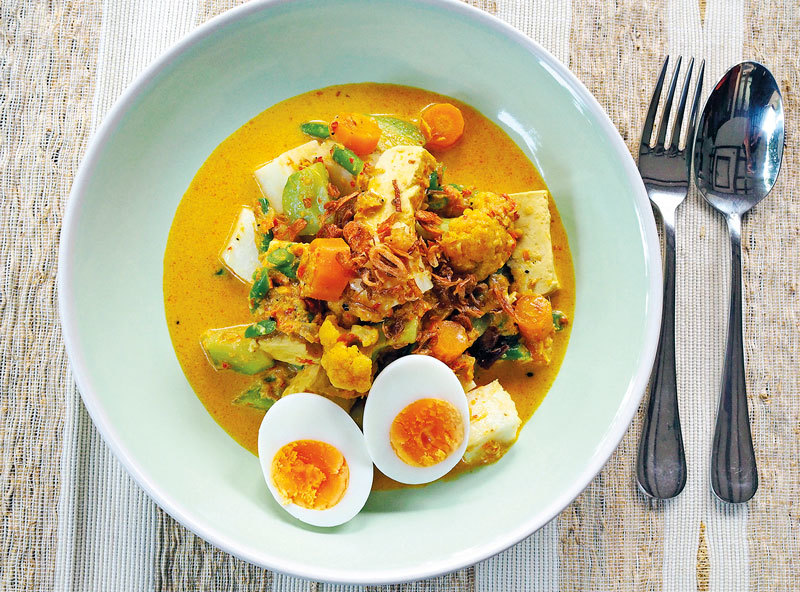 There are many iconic dishes of Betawi cuisine such as Kerak Telur (Betawi-style omelette with rice and spices), Soto Betawi (beef soup with light curry flavour), Laksa Betawi and Asinan Jakarta (mixed vegetables and fruits salad with a spicy, sour and sweet sauce). There are also other less known but equally enticing ones, such as Nasi Ulam (rice cooked with lemongrass, ginger and bay leaves and mixed with spiced roasted coconut), Ikan Gabus Pucung (freshwater fish stew with spices and black nut), Ikan Lele Pecak (freshwater fish steamed with fresh ginger, galangal and chillies with a touch of lime juice) and many more.
For this month's column I have selected a recipe from my Jakarta Bites book for a classic Betawi main course with modern twist. It's perfect for a large crowd, yet easy to make and delicious.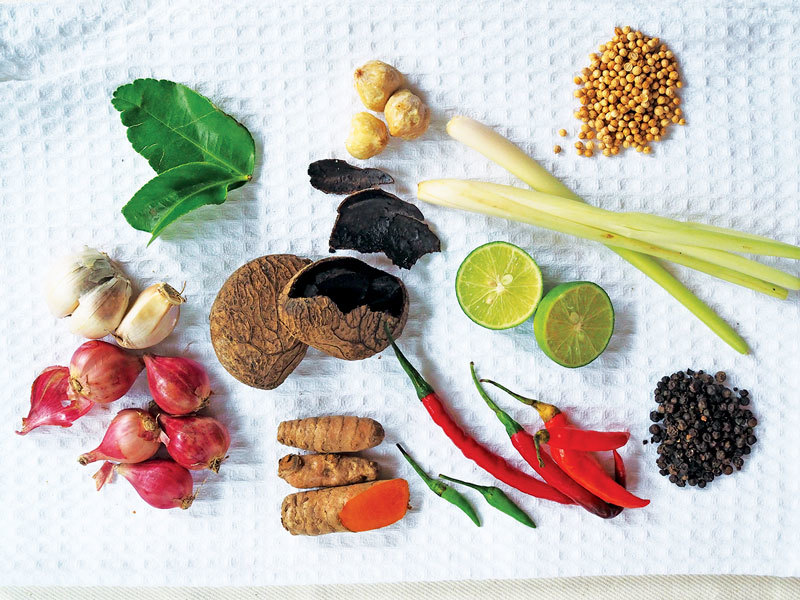 Semur Daging (Betawi-style Beef Stew)
Enjoy tender and succulent pieces of meat and delicious caramelised whole shallots in this dish of many different spices. I use plenty of shallots to create a pleasant texture for the sauce and also to add to its layers of flavours. The cooking process is long but worth the wait. Serve with steamed rice or pasta. Chopped tomatoes give the dish its vibrant colour and add well to the flavour combination.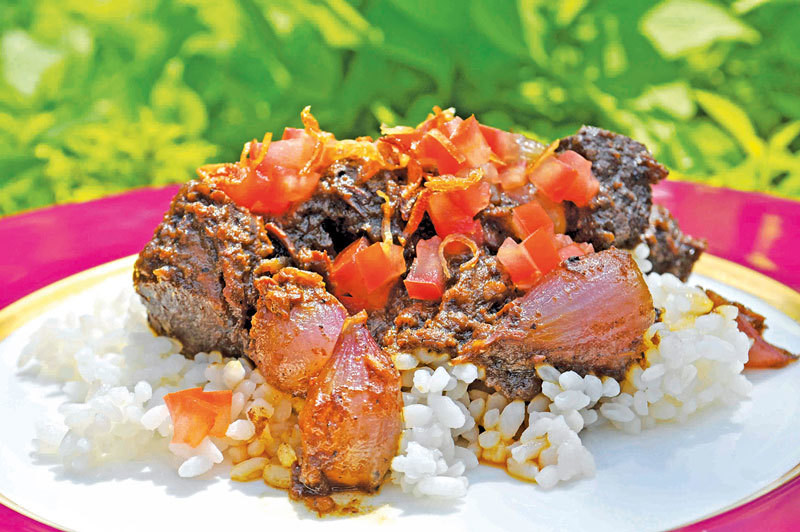 Serves 4-6
Ingredients:
1kg beef for stew, cut into chunky pieces
300gr whole peeled shallots
20gr garlic, peeled
6 candlenuts
1 tsp freshly ground black pepper
1 tbsp ground coriander
1 tbsp ground cumin
1 tsp each ground nutmeg and cloves
10cm fresh ginger, peeled and ground
10cm fresh galangal, peeled and chopped roughly
Extra ingredients:
2 sticks of cinnamon
6 cardamom
2 sticks of lemongrass (use the white part only, crushed roughly)
2 mace
4 lime leaves
5 tbsp of sweet soy sauce
750ml water or beef stock
1 tbsp fried shallots (optional)
Directions:
Slice half of the required shallots and garlic. Grind finely together with candlenuts using a pestle and mortar. Set aside and keep the other half of shallots whole. Rub the black pepper, ground coriander, cumin, nutmeg and cloves onto the beef.
Season the beef with salt. Mix in the ground shallots, nutmeg and candlenuts. Marinate for an hour in the refrigerator.
Remove the marinated beef from the refrigerator 30 minutes before cooking.
Heat a frying pan and add coconut oil or vegetable oil. Place the beef in the frying pan. You need to brown the meat in two or three batches depending on the amount of beef being cooked and the size of your frying pan.
Heat a medium-sized pan. Add 2 tbsp of coconut oil or vegetable oil and sauté the shallots, garlic and candlenut paste for around three to four minutes. Add the beef and mix well, then add 500ml water or homemade beef stock.
Cook over low heat for around two hours and add the remaining whole shallots
Adjust seasonings to taste, adding more salt and black pepper if necessary.
Serve with steamed rice or pasta with small cubes of tomato and sprinkle with deep-fried shallots.