Starbucks has done an incredible job of creating a community-centered "third place" besides home and work, where people can enjoy a cup of coffee with family and friends or even hold a business meeting.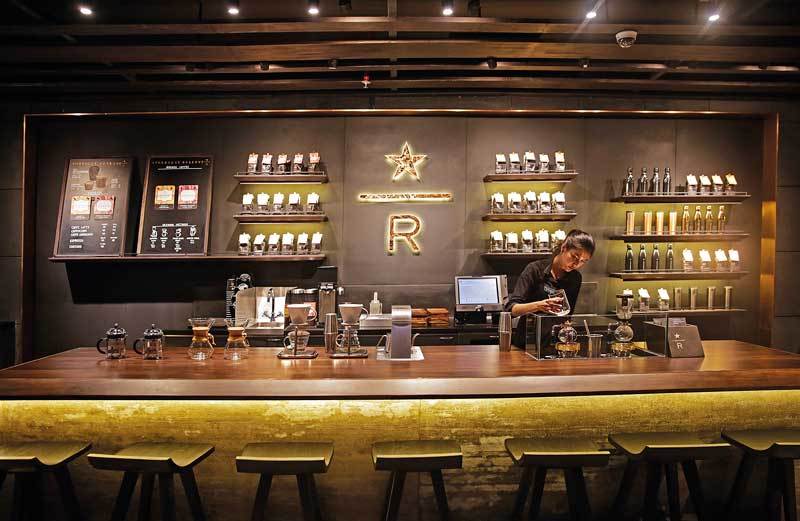 Starbucks recently marked its 15th anniversary in Indonesia with the renovated Plaza Senayan store in Jakarta. Featuring a Starbucks Reserve™ Coffee Experience bar, the store is the first to include a Black Eagle espresso machine and boasts an "open kitchen" concept that encourages more interaction between customers and baristas.
At the coffee experience bar, customers can witness for themselves that the craft of making coffee is a sensory experience. Here, they can see for themselves how the Siphon brewer works or how the steady pour of Nitro Cold Brew cascades into a glass, while nibbling on peanut butter cookies and chatting with the baristas - not only about coffee, but also about work, family and daily life. At Starbucks, a barista's job goes beyond brewing coffee. They become storytellers.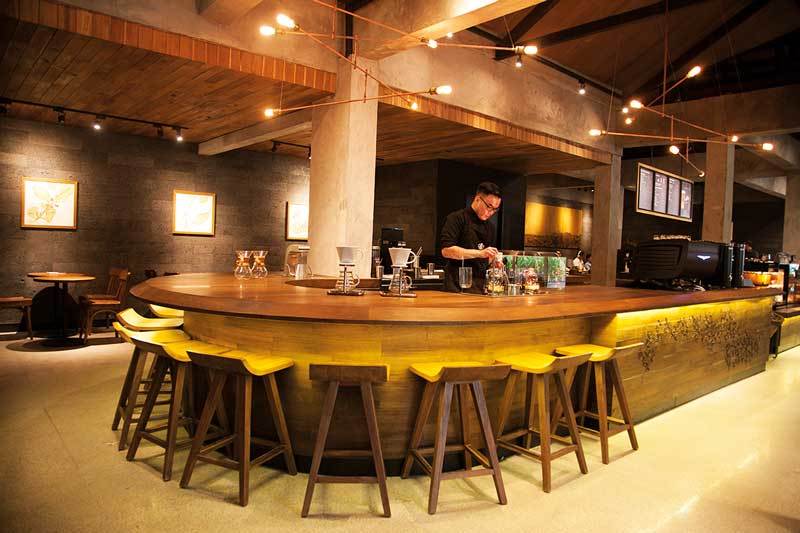 "For coffee enthusiast, now they can enjoy coffee with different brewing methods from Siphon, Chemex, to Pour Over. Each kind gives different characteristic," said Andrew, who is a regional Starbucks coffee master and has been working for the company since 2014. "The best part of being Barista, is meeting new people every day. With the coffee experience bar, it allows me to interact with them more closely."
Moreover, the sleek and modern design of Plaza Senayan's Starbucks Reserve™ is infused with traditional elements: Indonesian batik stamp art with custom pieces created by a local artist, including a batik Starbucks Reserve™ logo and an abstract wood carving depicting the coffee journey from seed to cup.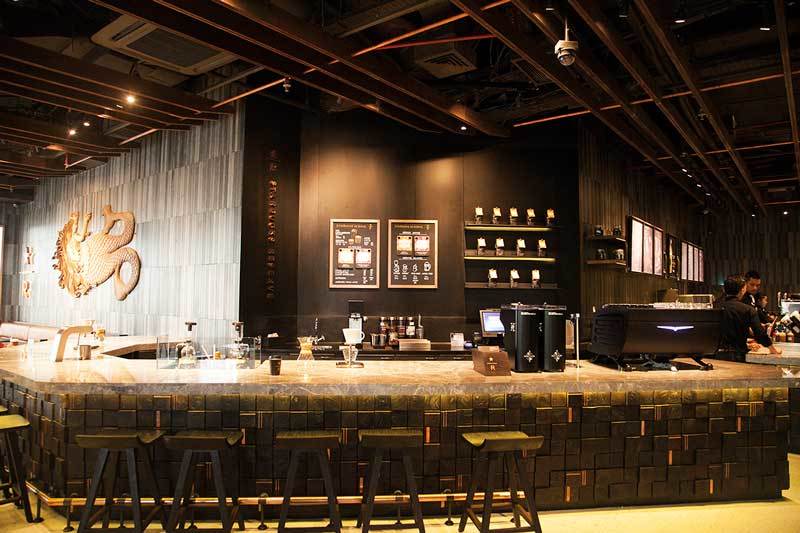 In addition to Plaza Senayan, there are two more Starbucks Reserves in Jakarta, namely at Plaza Indonesia and Pakubuwono.
When Starbucks entered the Indonesian market 15 years ago, the company opened its first store at Plaza Indonesia. By transforming the store into a Starbucks Reserve™, the company shows its serious commitment to its coffee leadership.
The Starbucks Reserve™ at Pakubuwono, South Jakarta radiates a decidedly homey feel as it is a stand-alone store in a residential area.
In the end, it is all about keeping the customers satisfied.
If you have not visited the latest Starbucks Reserve™ store, stop by to enjoy their exquisite, rare, and exotic coffee.