In the alchemy of cooking, chefs are the scientists extraordinaire, deciphering complex recipes and producing results worthy of much praise. In this regard, Chef Aidan McGrath is certainly at the heart of it all. Awarded a Michelin star for his robust cooking at his gastropub, The Wild Honey Inn Lisdoonvarna, County Clare, Ireland, he is at C's Steakhouse and Grill, Grand Hyatt for the week.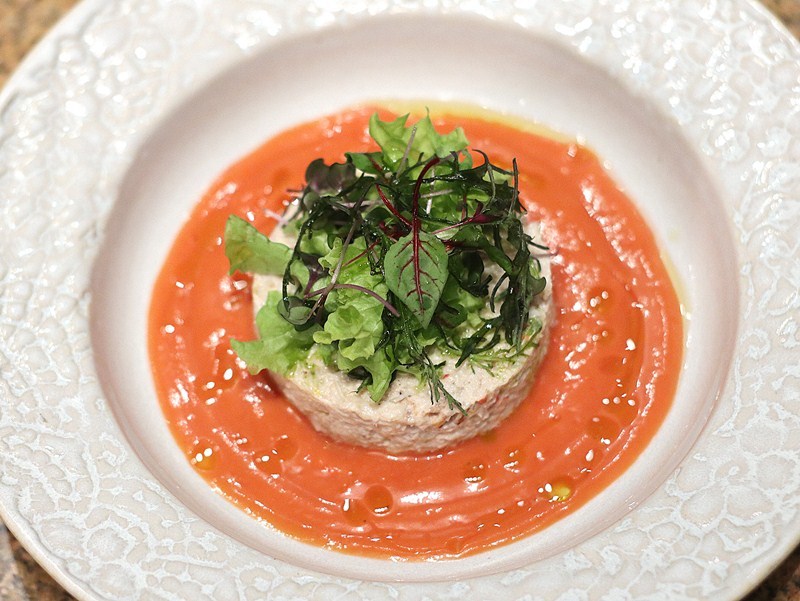 Classic dishes with a few twists and a menu that combines modern European flavours, Chef McGrath has put together a delectable collection of dishes. Each is paried with wine from France or Australia for a perfect finish.
To start there's crab cocktail, where white meat, apple and a dollop of mayonnaise are combined over a mild gazpacho dressing. Fresh and light on the palate, complemented by a Nicolas Feuillatte champagne, the meal is certainly off to a good start.
Burrata has recently become a popular feature on dinner plates around the world. A creamy mozzarella-like cheese, it is often served with - as it is here - tomatoes and fresh watermelon. Juicy fruits to counter the chew deliciousness of the cheese. Chef McGrath's addition of a split pea dressing and basil mousse are a good match, too, rounded out by a Sauvignon Blanc from the Margaret River's Fire Guilly Semillon.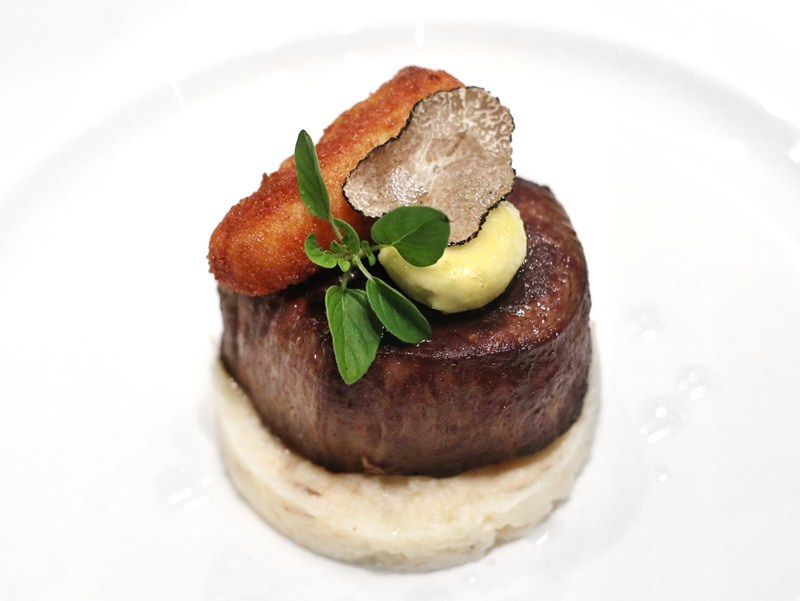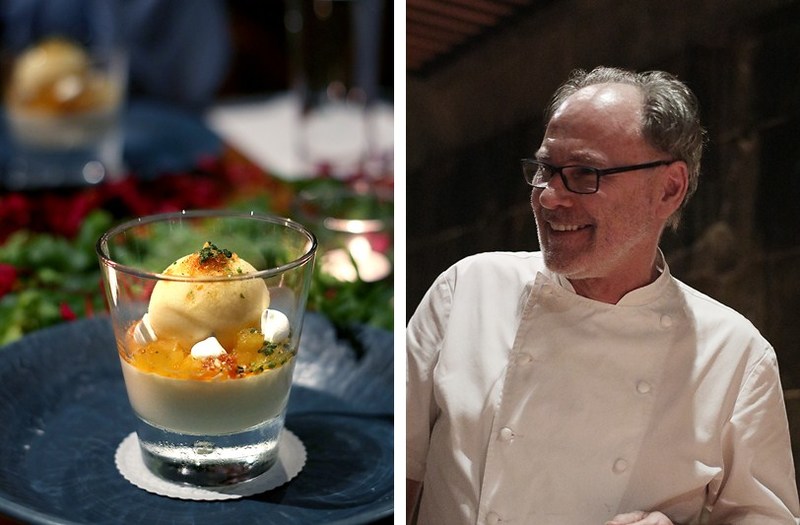 The meal progresses to a salmon dish where a charred cured slice of fish is served with kohlrabi, capers and lemon which bring out the taste of the fish, and a gravlax sauce to finish up. The fish is perfectly done and when served with a chardonnay, it brings out the crisp nuances of flavour.
For those with lustier appetites there's the fillet of wagyu beef with truffled crushed celeriac, celeriac crisp and the most delicious bearnaise sauce. Slice off pieces of beef and enjoy it dipped in the delicious sauce. The fat chips served along side are the perfect accompaniment as is the Shiraz. This course is one delicious, if hefty, one.
To finish up, something cold is on offer. Poached pineapple with set vanilla cream and a dollop of pineapple sorbet. The sweet flavours are the perfect finish especially when rounded out by the hazelnut and pistachio. Each bite yields a resolutely delicious mouth feel especially when combined with the Chateau Barreyere Cadilllac, a sweet, mild wine to finish up a meal that is supremely delicious from start to finish.
The special menu is on until 8 December.
C's Steak and Seafood
Grand Hyatt Hotel
Jl. M.H Thamrin, Jakarta
(021) 2992 1234
www.hyatt.com