Hidden in a typical Jakarta kampung in the Western part of the capital, Rumah Juliet (Juliet's House) is more than just a cafe. It is a place where urbanites can sit down, grab a pen and paper and ask Juliet Capulet, the protagonist of William Shakespeare's tragedy "Romeo and Juliet", for advice - and receive an answer within a matter of days.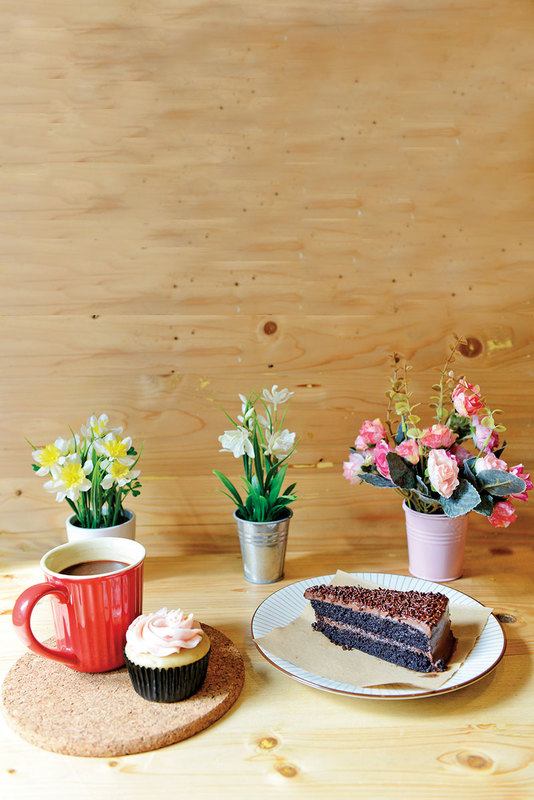 Rumah Juliet is the brainchild of Vivian Amelia, who majored in psychology at university. One time, she worked on an assignment that included a detailed report about a movie. Choosing from a list of available titles, she came across the romantic comedy "Letters to Juliet", which was released in 2010.
The movie follows aspiring writer Sophie (Amanda Seyfried) to Verona, Italy - also known as the town of love - where she visits the House of Juliet. Here, hundreds of women, young and old, write letters to Juliet, asking for her advice on relationship problems by leaving the notes tucked behind the stones at the wall of the house. When Sophie finds a 50-year-old letter, she decides to answer it and soon meets Claire (Vanessa Redgrave) and her grandson Charlie (Christopher Egan). Together, they begin to look for the man Claire had to leave half a century ago.
"It is a very sweet movie, and when I watched it, I had the idea to do something similar here in Jakarta, but with a different approach," Vivian recalled. "After I graduated, I talked to my family, and they agreed to support me."
She opened Rumah Juliet one year ago, together with her boyfriend and partner of five years, Hardy. Initially, they were looking for a bigger space and a more prominent neighborhood but simply couldn't afford it. To many of their visitors, however, the cozy and intimate atmosphere at the cafe as well as its unassuming location only adds to its charm.
Everybody who visits the cafe is invited to write a letter to Juliet - pens, vintage writing paper and envelopes are attached to the tables; each one comes with a code.
"Some write about their love lives and want advice for their relationship problems, others just share their stories with us," Vivian said.
The guests who have left a letter at the cafe can come back a couple of days later and find their answer from Juliet in the letter box that is placed on a table near the entrance - they just need to find their code.
The real identity of Juliet Capulet remains a mystery - but Vivian said that she works with a team of friends to reply to the letters, similar to the movie in which "Juliet's Secretaries" put a lot of effort and time into crafting answers and advice on lovers' spats, marital problems, heartbreak, loss and pain.
Vivian herself is an avid and passionate letter writer.
"I love to write letters because when I was younger, my mother lived abroad and I wrote to her every month," the 23-year-old explained. "I think writing and receiving letters is something very sweet and intimate. I hope that through this cafe, people are inspired to continue writing letters, especially the younger generation."
It is an admirable effort in a time where the vast majority of people mainly communicate via free messaging apps, a less time-consuming and very effective way of staying in touch. Still, for Vivian, nothing beats the feeling of coming home at the end of the day and receiving a letter.
"When you open a letter, and you see someone's handwriting, it is a very touching and exciting moment," Vivian said. "Emails and text messaging is fine - but there is no art in it."
Rumah Juliet regularly hosts film screenings, mostly of the romance and family genres. Many of the cafe's loyal customers are students, as Rumah Juliet is located just behind Taramanugara University, Vivian's alma mater.
While Vivian wants to revive the art of letter-writing, many of her customers come for a completely different reason: Rumah Juliet is a vegan cafe, still a rarity in Jakarta.
"We only have two or three choices a day," Vivian, herself a vegan, explained. "I bake cakes and cupcakes and also make some pasta. A lot of people order the food by phone and send someone to pick it up."
The menu changes daily and includes comfort food as well as mouthwatering baked goods, such as chocolate brownies, banana bread, blueberry and flower cupcakes.
It is Vivian's dream to travel to Verona some day to visit the House of Juliet and meet her "secretaries" - the volunteers behind the Juliet Club who answer thousands of letters from around the world that are simply addressed to "Juliet, Verona". According to the club's website, the tradition of Juliet's letters dates back to the 1930s when Ettore Solimani, the guardian of Juliet's tomb, collected the letters people had left at her grave and replied to them out of empathy - and thus became Juliet's first secretary.
The Juliet Club offers traineeships and short stints for those who would like to experience the magic of Juliet's letters firsthand - it is something that Vivian has set her eyes on. Given her efforts with Rumah Juliet and her background in psychology, it seems that it is not too far-fetched for Vivian to keep her hopes up.
"It would be an amazing experience," she said. "But for now, I am happy to take care of Rumah Juliet and spread the love."
Rumah Juliet
Tanjung Duren Utara
Jl. Alpukat III No. 52, Jakarta Barat
T: 0878 75335889
Open daily from 1 pm to 11 pm.
For more information about Rumah Juliet, its upcoming programme for Valentine's Day and the film screening schedule, follow @rumahjulietid.