Genki Sushi has announced the opening of its 20th outlet—a major milestone in the restaurant chain's history.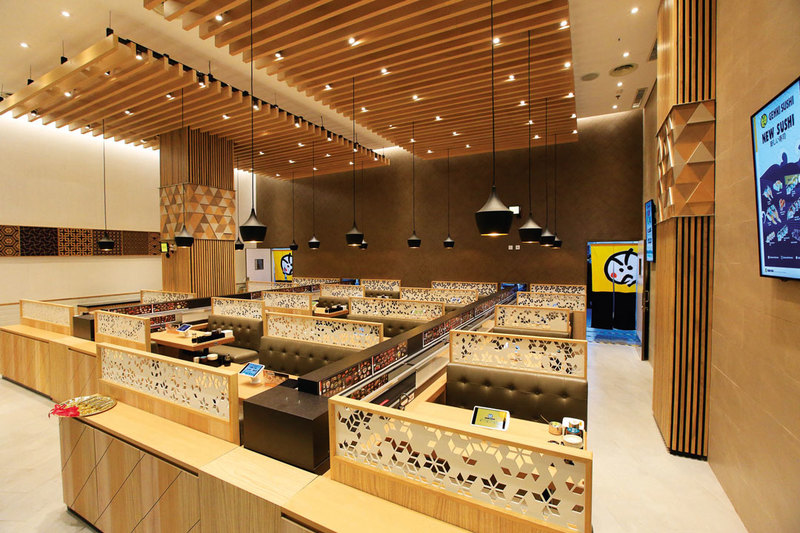 On 24 July, Genki Sushi Indonesia reached a significant growth milestone. The restaurant now has 20 outlets in Indonesia thanks to the recent opening at Trans Studio Mall Cibubur. Started at Plaza Senayan six years ago, Genki Sushi Indonesia has since extended exceptional service to its customers and continually increased the value of its franchises. This sushi house is known for their delicious and healthy variety of sushi and the freshness of other Japanese offerings in the menu.
Committed to utilise modern food technology, Genki Sushi Indonesia provides an innovative portable tablet. This has become the first sushi restaurant in Indonesia that delivers the authentic Japanese dishes using Kousuku Lane, thus making it a unique combination of traditional and modern way to enjoy sushi.
"With the opening of this 20th Store, we hope to open more stores; expanding not only in existing cities, such as Jakarta and Bandung but also aiming to open stores in other big cities across Indonesia to bring our fun and delicious food to our loyal customers,'' Michael McGill explained as Chief Operating Officer of Group Brand PT MAP Boga Adiperkasa. "This year we are set to open another four to five stores, one of which will be in another city," Michael added.
In celebration of this new store in Trans Studio Mall Cibubur, Genki Sushi Indonesia is dishing out a special promotion accessible after a certain minimum transaction 21 July – 3 August 2019.
"In addition to the promotion above, Genki Sushi Indonesia at Trans Cibubur Mall will also give away 350 free varieties of sushi for seven days until 27 July for the first 50 customers who already followed Genki Sushi Indonesia on Line app @genkisushiid," according to Eka S. Aryianti, Senior Marketing Manager of Genki Sushi Indonesia.
Genki Sushi Indonesia
Trans Studio Mall Cibubur 3rd Floor, Jl. Alternatif Cibubur No. 230
Depok 16454
IG: @genkisushiindonesia
FB: Genkisushi Indonesia
www.map.co.id/location/genki-sushi