It is no surprise that there has been a steady increase in the number of restaurants—both freestanding and at the city's major hotels—featuring Indonesian cuisine in all its glory. From fine dining establishments to everyday eateries, those looking for a meal away from the more traditional settings are certainly spoiled for choice.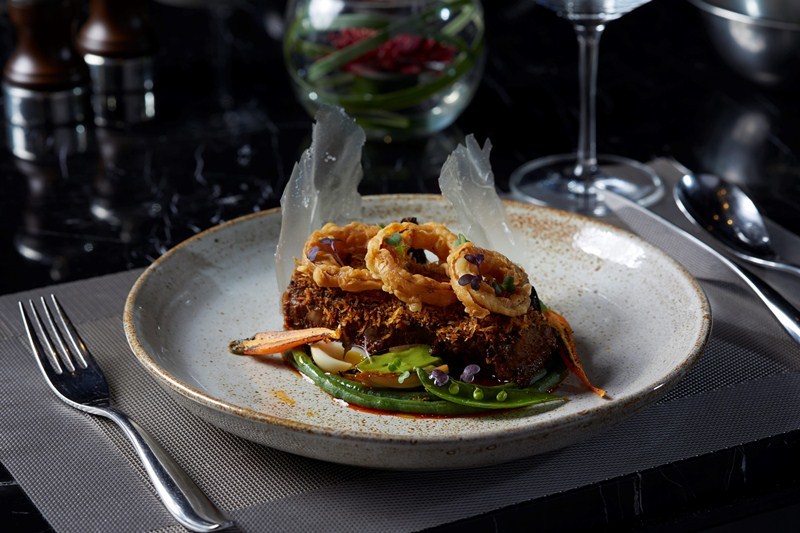 Fairmont Jakarta's recent addition, 1945 (the restaurant has always been on its premises but was leased to a third party until recently) features Indonesian cuisine in a fine dining set up using traditional recipes with modern interpretations. Chef Adhitia Julisiandi has revamped the menu to reflect familiar flavours using contemporary techniques. Prepare for a harmonious blend of everyday Indonesian with that latest buzzword in culinary circles, molecular gastronomy.
Here you'll be treated to dishes like Naniura 1945 (barrel sliced ikan mas marinated with aromatic Andaliman pepper flavored in Tapanuli style), Burung Puyuh Kecombrang (a wild quail served with torched ginger sambal and Kohu Kohu), or Tahu Gejrot Lobster (Cirebon style Tahu Gejrot served with marinated lobster ballontine).
For mains, those with lusty appetites will certainly relish dishes like Short Ribs Maranggi, serving for two persons. The dish offers 48-hour Maranggi sauce marinated short ribs, complemented with grilled tape uli and Colo-colo dip. Another is the Rendang with Potato Glass, where and Smoked Tuna Woku.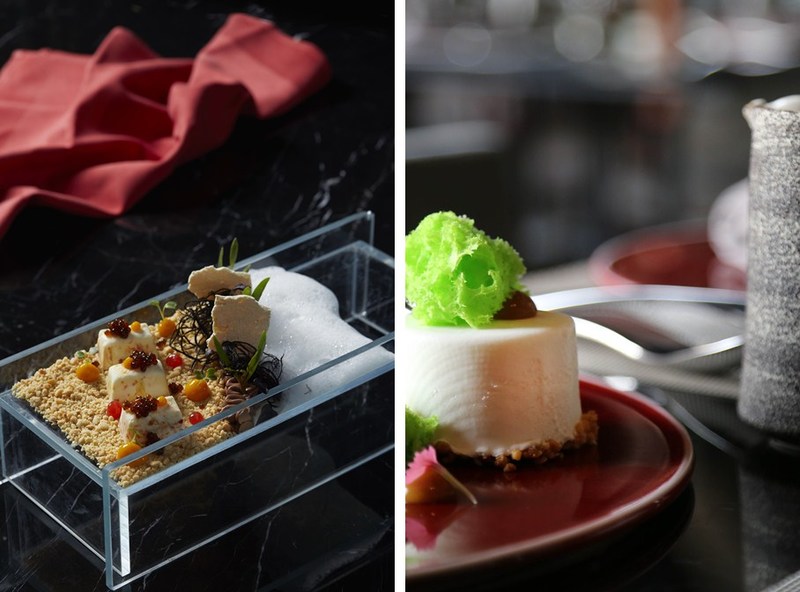 Chef Adhit also shows his expertise in his desserts creations where he offers fun sweet dishes such as Martabak Manis 1945 (Indonesian sweet pancake in Mille-feuille style, served with fermented black rice and coconut), Frozen Durian (traditional frozen durian, served almond crumb and pandan sponge), Bibika Deconstructed (a deconstructed version of Bika Ambon, served with pineapple pudding and vanilla ice cream), and many others.
The restaurant, with its monochromatic grey interiors with views of Central Jakarta along oversized windows that let in lots of bright sunshine, is a delight during the day, and with a menu offering elevated traditional meals with the volume turned up, this is the ideal space in which to entertain, no matter where your guests are from.
1945
Fairmont Hotel
Jalan Asia Afrika 8, Senayan, Central Jakarta 10270
https://www.fairmont.com/jakarta/dining/1945-restaurant/
This venue participated in the 2019 BRBCA. See the winners here!