Chef Ragil Imam Wibowo from Nusa Indonesian Gastronomy and Chef Denny Boy Gunawan from The Westin Jakarta collaborated to present a delectable, traditional Indonesian meal.
The collaboration was part of the hotel's promotion, "Jelajah Indonesia" (Explore Indonesia), held at its signature restaurant Seasonal Tastes from 20 to 29 July.
As one of the major players in the hospitality industry, The Westin Jakarta has been promoting Indonesian cuisine as part of efforts to increase tourism. In addition to popular Indonesian dishes such as gado-gado, satay, soto and nasi goreng, the hotel now introduces more authentic flavours from various regions around Indonesia.
In this collaboration, Chef Ragil introduced dishes using indigenous ingredients which he picked himself from Sabang to Merauke. During his travels around the country, he noted that he found artisanal produce, such as tiger mushroom (which look like truffle mushrooms), salt from various islands, and Andaliman (Bataknese chili paper) from Samosir.
Some of his dishes included Mie Gomak, Pindang Napinandar and Menggono, Udang Kuah Kuning, Beef Carving Bumbu Rembige, Ayam Tangkap Aceh, Gelato Tempe Orek and Bubur Sumsum Brulee.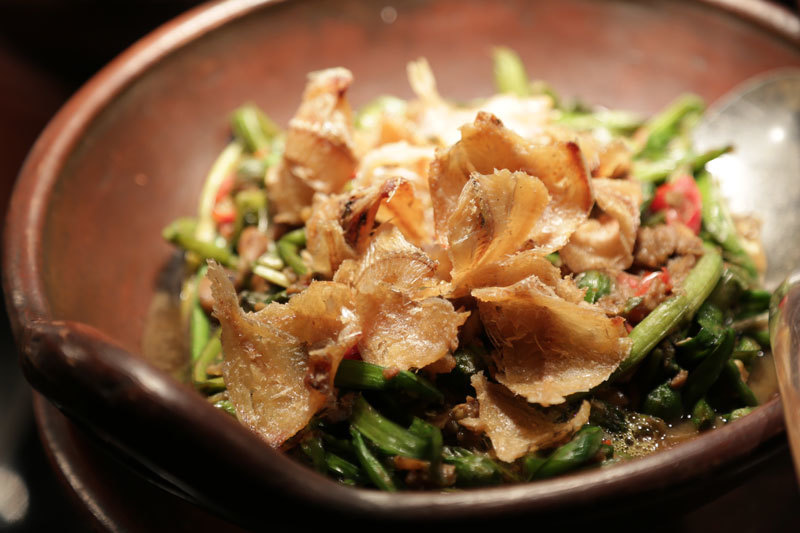 Meanwhile chef Denny introduced Sundanese dishes which he prepared using modern techniques. There was Wagyu Steak in Gepuk Style ( with a mix of sweet and savoury). He also presented Pepes Tahu, Ikan Bumbu Kuning, Nasi Sumsum and Sangu Tutug Oncom.
There was a special gala dinner on 28 July, "Terang Bulan Gastronomy" where guests were treated to a full set menu under the moon, on level 67.
The "Jelajah Indonesia" packages are priced at IDR 388,000++ for weekday lunch, IDR 408,000++ for weekday dinner and IDR 438,000++ for weekend lunch and dinner inclusive of soft drinks, beer, and flavoured iced teas.
"Terang Bulan Gastronomy" is priced at IDR 898,000++ per person
Upcoming promotion in the "Jelajah Indonesia" series are "Ayo Makan" in August, "Street Food Master" in September and "Local Artisan" in November.
Hotel Westin Jakarta
Jl. H. R. Rasuna Said No.Kav. C-22 A
Kuningan, Jakarta
(021) 2788-77-88
www.westinjakarta.com