Starting from February, Spectrum at Fairmont Hotel Jakarta relaunch its new Sunday brunch that features a new spectacular menu, live music entertainment and a kids club.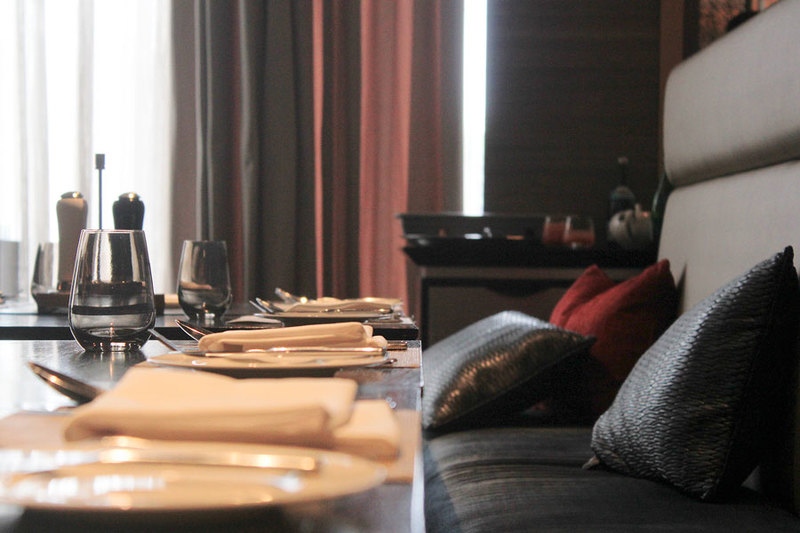 Sunday is the perfect time to celebrate togetherness with family and loved ones. It will be even more precious when they can all enjoy scrumptious food together. Those who want to spend their Sundays in a perfect way should head to Fairmont Hotel Jakarta. Its contemporary restaurant Spectrum is the ideal place to indulge in an extensive brunch menu with premium ingredients. More than that, diners will be accompanied by beautiful music, accentuating the intimate experience.
Spectrum offers a deluxe brunch with a multitude of international and local dishes. Between 12 and 3 PM, guests can try the restaurant's signature dishes provided on the 'culinary theater' open-kitchen station, helmed by prominent Executive Chef Edy Pancamala.
With a great knowledge of meat grading and selection, Chef Edy presents a specialty station of the best U.S Prime Beef premium cuts to satisfy guests' taste buds. Additionally, the seafood bar offers an abudance of options, such as the catch-of-the-day, chilled tiger prawns, barramundi, crayfish, Australian black mussels, Canadian lobster, Alaskan king crab, Papuan mud crab, truffle clam, Razor clam and Lombok mangrove oysters with side seasonings like lemon and lime wedges, cocktail and tar tar sauces, salsa rojas, and Thai chili sauce. Diners can order their seafood choices to be cooked at the live grilling station exactly the way they like.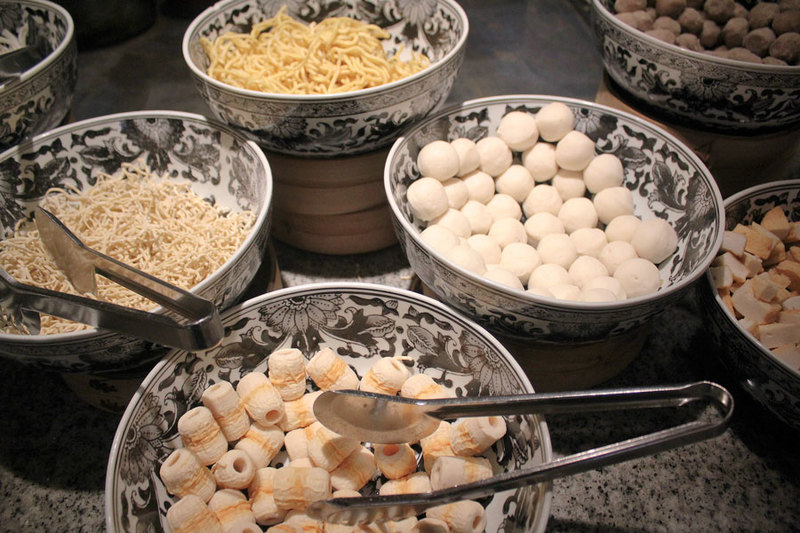 "On Fridays, we have Seafood Theme Night and Saturday is the day for guests to enjoy our Steak House Theme Night. The Sunday brunch menu is a combination of both, where guests are provided with various kinds of protein. And of course, our brunch menu emphasizes quality over quantity where our culinary team delicately selects the best dishes for our guests," said Chef Edy.
Guests are welcome to discover the rich taste of different cuisines from all over the world: from mouthwatering Japanese Curry Beef Ramen, Zaru Soba and Miso Shoyu Udon and the Chinese Station with assorted kinds of steamed and fried dim sum, to the Indian station, which serves Tandoori Achari Jingga, Lamb Kurma, Subz Dum Biryani, Murgh Makhani as well as Malai Kofta Curry and the Italian Station offering the most tempting Lobster Ravioli, Short Ribs Agnolotti, Osco Bosco with Soft Polenta and various pizza and pasta selections.
Roasted Canadian Turkey, Salmon En Croute, Roasted Lamb Rack and Australian Wagyu Beef round off the delectable main course selection. Several new hand-crafted a la carte dishes like Burrata, Warm Foie Grass, Best End of Lamb, Classic Benedict and Lobster Pie are also available and served directly to the guests' table within minutes. And then, of course, there is the wide array of heavenly and delightful desserts.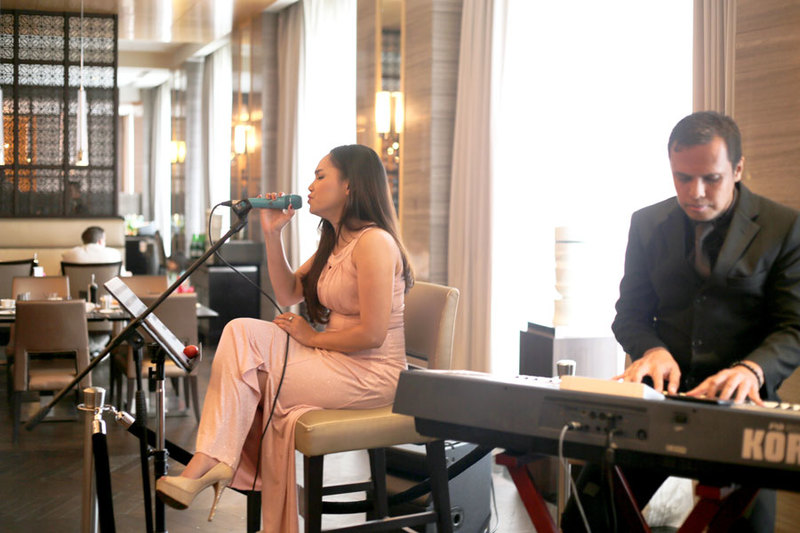 Spectrum's Sunday Brunch is not only a culinary feast, but also a treat for music lovers. Moonlight Magic elegantly entertains guests with mellifluous songs and sweet melodies of piano, acoustic guitar, violin and saxophone. While enjoying the music and warm conversations, guests can also savour small bites of caviar on tiny pancakes, tiramisu or other optional dishes from the food trolley that passes by the tables.
Families with children needn't worry: the little ones have their own special playground at the restaurant and can enjoy fun activities under the supervision of the friendly staff, like playing with dolls, puzzle and Lego or reading a story book in the mini library, drawing and colouring, face painting and nail art. They can also use the mini kitchen set or play mini golf or get on the flying rings and sliding cars.
Moonlight Sunday Brunch at Spectrum costs IDR 625,000++ per person. Please call +62-21 2970 3333 or email [email protected] for reservations.