As the recipient of the Best Steak Category accreditation from the Zagat Survey of the National Full Service Restaurant Chains for three consecutive years between 2009 and 2012, Outback Steakhouse never fails to satisfy steak lovers with its wide selection of delectable menus.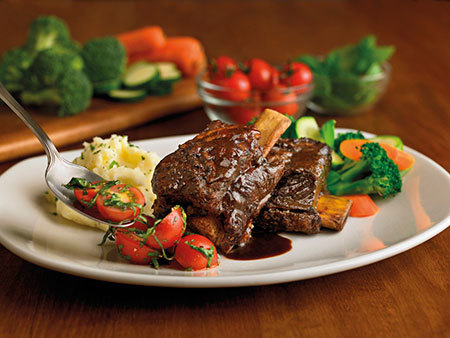 The secret of Outback's delicousness lies in its wet-aged meat that is kept in a controlled environment to ensure tenderness before it is seasoned with a secret blend of 17 herbs and spices.
This month, Outback Steakhouse launches limited time menus that offer exotic delicacies from fresh ingredients and premium-quality meat. Pamper your taste buds with an appetizing selection of Crispy Volcano Shrimp, Braised Beef Short Ribs, Tuscan smothered Chicken, and Mango Mousse. Each dish is carefully cooked into perfection to give you a pleasant dining experience.