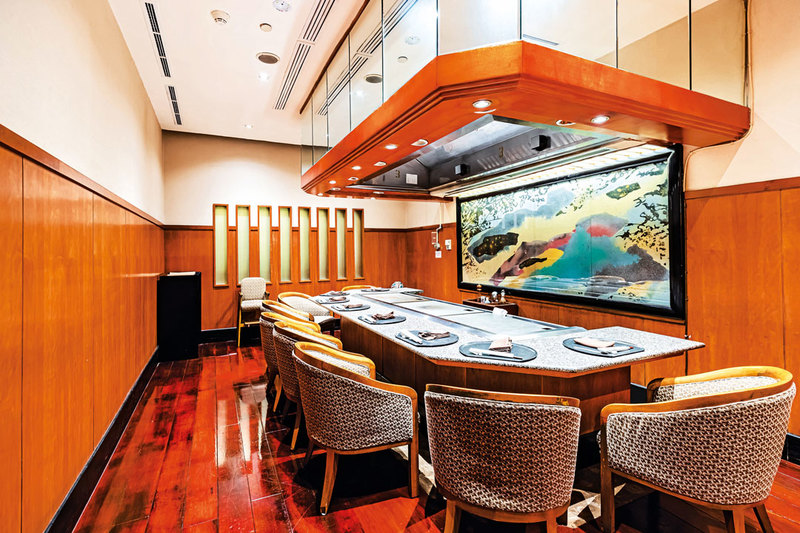 Nishimura at Shangri-La Hotel, Jakarta is a traditional Japanese restaurant with a solid reputation rivalled by few.
When Hiromi Nishimura established his very first restaurant using his own namesake in Hong Kong 1985, he envisioned greatness coming from adding a touch of Japanese freshness to a number of Shangri-La and Traders hotels. In no time at all, Nishimura expanded its business through franchise and management opportunities in China and Pacific Asia. Until today, Nishimura garnished many Shangri-La hotels in and around Asia.
Such uniqueness can also be found at Shangri-La Hotel, Jakarta, where Nishimura serves traditional Japanese cuisine with authentic and imported ingredients with an added variety of Japanese fusion delicacies that will surely appeal to a wider range of guest.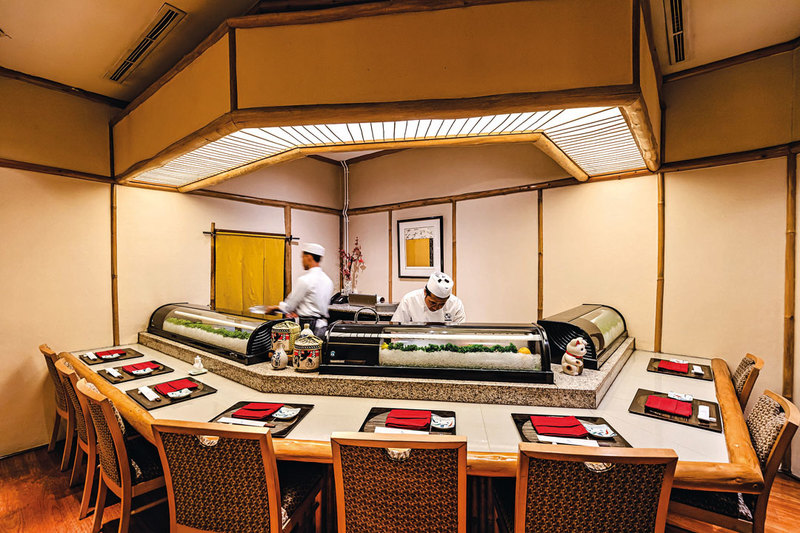 A series of Japanese fusion dishes can be found in Nishimura Jakarta's Kaiseki Fusion Course Menu—a range of set menus covering appetiser, soup, sashimi, boiled dish, tempura dish, grilled dish, rice dish and dessert. There are also fusion appetisers, such as Salmon Skin Cracker, Lobster Miso Soup, Foagura Chawanmushi or Steamed Egg Custard with Foie Gras and Broiled Spicy Salmon Roll.
Nishimura offers an authentic Japanese kaiseki experience that stands apart from the common Western culinary culture, where a complete meal is made up of appetiser, main course and dessert. Japanese kaiseki commonly contains eight courses—appetiser, soup, sashimi, nimono (boiled dish), yakimono (grilled dish), agemono (deep fried dish), main course (rice dish) and dessert. Nishimura serves a selection of set menu dishes in several categories from the Kaiseki Course Menu (in traditional and fusion selections), Dinner Set Menu and Teppanyaki Course.
Nishimura also serves a wide range of sushi and sashimi choices, from salmon, tuna, scallop, shrimp and squid to eel or unagi; sushi roll selections like Tuna Roll and Deep-Fried Prawn Roll, to Nishimura Speciality Rolls such as Dragon Roll, California Roll, Salmon Skin Roll, Spider Roll and Broiled Spicy Salmon Roll.
In Japanese cuisine, cooking transcends taste, as it is also an art where food presentation is considered as important as a delicious taste. Nishimura keeps this philosophy alive by serving its dishes in a way that pleases the eye as well as the taste buds.
Shangri-La Hotel, Jakarta
Jalan Jend. Sudirman Kav. 1
T: +62 21 2922 9999
IG: @shangrilajkt
FB: @shangrilajkt
www.shangri-la.com