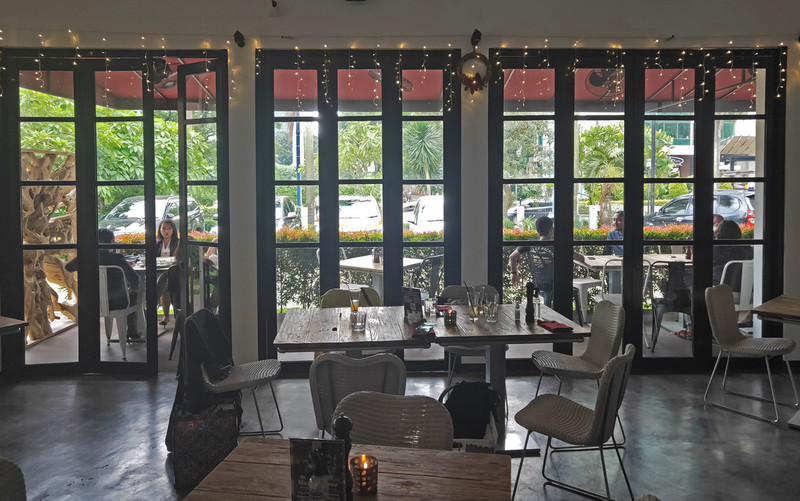 The new Koi at Mega Kuningan spreads the great food, drinks and offerings the restaurant group is known for, providing a new demographic with Koi's winning formula.
The Koi Group of restaurants has established an excellent reputation for good quality, innovative cuisine, served efficiently at affordable prices. Surely that is a recipe for success? When you add an excellent location and an attractive, comfortable space into the equation writes, Now! Magazines Alistair Speirs, you can expect to have to reserve a table if you want to eat there.
Koi's long established venues in Mahakam and Kemang have already loyal customers, and for all the reasons noted above, deserve them entirely, so why change a winning formula, except if you make it better. And they have. They found a very underperforming ground floor space in Mega Kuningan that had been used for Go-Food, and converted it into a Koi formula eatery, with a bar you can actually sit at, booths in the main dining room, and the piece de-resistance, a broad terrace on three sides of the restaurants where smokers and most importantly, Covid-sensitive diners can relax and enjoy the city views.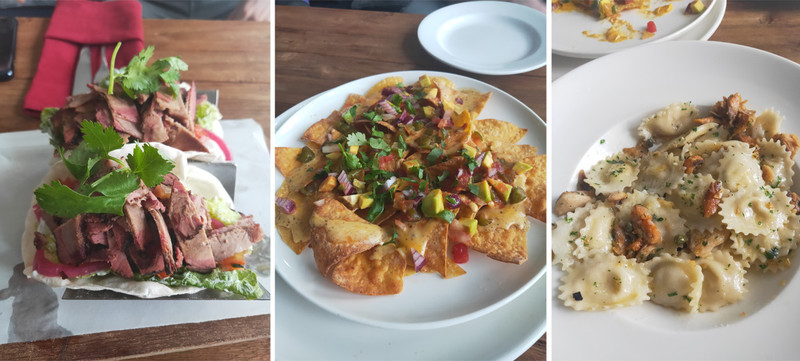 Koi's menus focuses on established favourites, made well and presented in good – sized portions. Among the most popular items are : Classic French Onion Soup, Cheese Fondue, Mac and Cheese, Roasted ½ chicken and Fish and Chip. Of course there are plenty of Asian choices and a good selection for the vegans and vegetarians as well.
My Dory Meuniere was crisp, fresh and well balanced with fresh vegetables. Son Robert's Smoked Beef Brisket Burger was perfect for a healthy appetite and when accompanied not by French Fries but by Belgian Fries, perfect.
I tested the barman with a request for a classic Gin Martini and was not disappointed. Robert's Negroni was equally well made, and it looked as if the main bar staff knew how to make the whole selection well. add to that an excellent wine list ( on blackboards of course ) and the usual array of fresh juices and waters, your thirsty is also well taken care of.
Koi's range of desserts are worth a mention before we close this review, since I rarely have sweet desserts, but my Pineapple Pavlova was delicious, it looked huge bit ate light, and Robert's Apple Pie was demolished with equal alacrity.
There's one more thing to mention: parking! For those who despair of ever finding a spot, or hate going down to the third basement, head to Koi where in the evening is surrounded by a guarded parking lot with plenty of space, and since it is also a pleasant stroll from all the Mega Kuningan office buildings, I would say when Covid restrictions lift, it will be extremely popular. A definite 'yes' from me.
Koi Mega Kuningan
Jalan Dr Ide Agung Gede Agung No:1 Rt 5/ Rw 2 Kuningan Timur Jakarta Selatan
[email protected]
koiindonesia.com