Pancious, one of Jakarta's many restaurants serving up pancakes and similar treats, has recently introduced a new menu with both sweet and savoury dishes to celebrate its 11th anniversary. Along with the brand new line up, the restaurant has also launched a mobile application.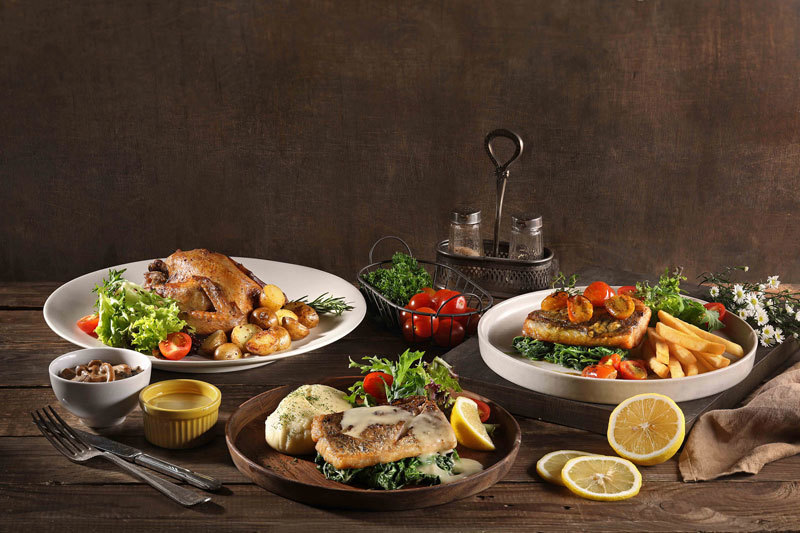 There are six new meals and four drinks available, ranging from appetiser to dessert. The culinary team has recreated the Mac & Cheese Ball, making a fresh new look of its classic version. Macaroni is shaped like a ball and contains cheese and smoked beef which is especially delicious when one bites into it. As a refreshing appetiser, there is Waldrof Salad, made with romaine lettuce, pear, apple, raisins, walnuts served with truffle oil and special sauces.
For the main course, Pancious' culinary team has prepared Roasted Baby Chicken and Juicy Fried Baramundi Fish served on spinach. To enjoy Baramundi, diners can choose one of two special sauces, a Fresh Cherry Tomato Sauce or a Lemon Butter Sauce that has a distinctive taste.
To end the meal, Pancious has put added a new items including Passion Apple Pancake, a perfect combination of buttery pancake with a delicious passion fruit, apple cutlet, passion fruit macaron and crispy charcoal crumble.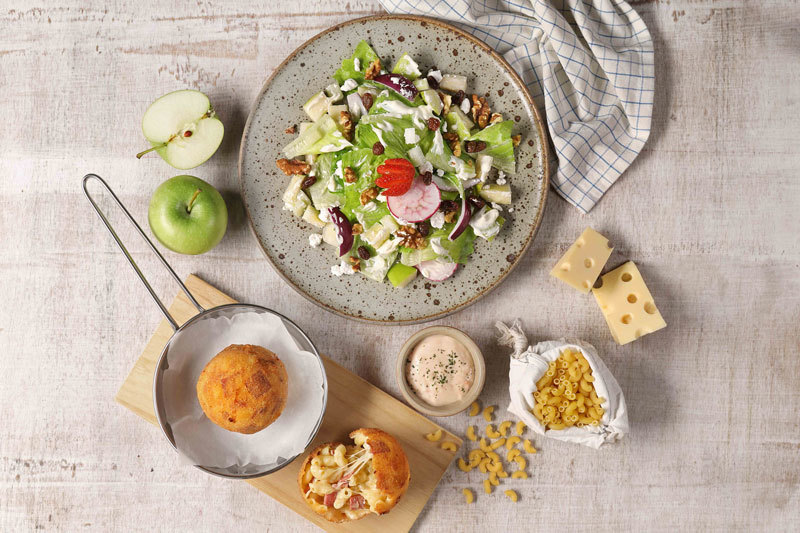 For those looking for a delicious thirst quencher, try the fresh F-150 mocktail or Apple Juice with fresh fruit flavour. For coffee lovers, Hazel & Gretel is a must try, for its blend of coffee with Baileys and Hazelnut. Diners can also try Iced Shake Latte Hazelnut, a beverage as well as a dessert served with vanilla ice cream.
Besides the introduction of the new menu, Pancious has launched the Pancious Benefit App that can be downloaded on both App Store and Google Play.
The mobile application focuses on special privileges for Pancious fans and visitors.
Pancious Benefit App provides a convenient and secure transaction without the hassle of carrying a physical card. Furthermore, customers can access their record via card and app.
The programme offered by Pancious Benefit App is also more advanced compared to its benefit from card programme. On registration, Pancious will provide vouchers valued between IDR 300,000 and IDR 500,000. Users also have the chance to get have 100 percent cashback from the total points collected.
According to Fransisca Tjong, Director of Marketing of Pancious, since the rewards programme was introduced in 2008, Pancious currently has 70,000 members who are loyal visitors of 18 outlets across Indonesia. "With the presence of Pancious Benefit App, we want every guest to experience each visit. With this application, the process from registration to utilising benefits will be more efficient and dynamic, " she explained.