Among the popular fine dining restaurants in Jakarta are Plataran Menteng and Plataran Dharmawangsa. The menu has recently been revamped to reflect the rich variety of Indonesian cuisine.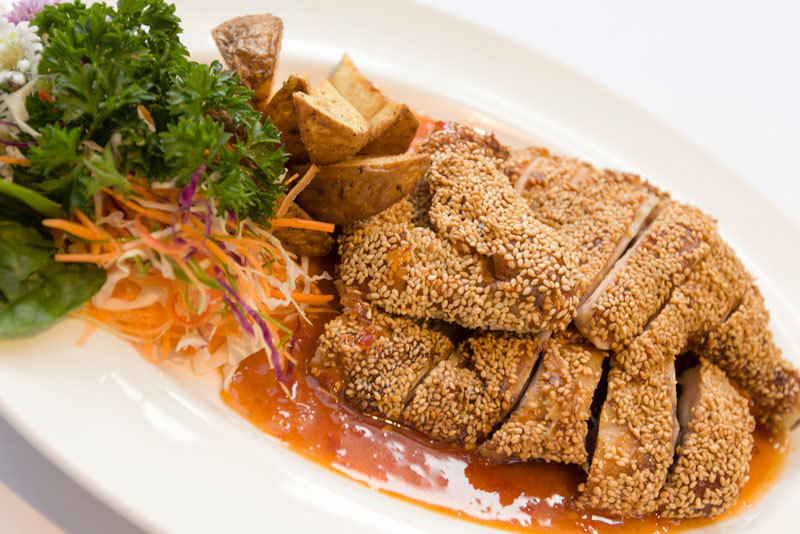 The new tasting set for a three-course feast features a range of delicious dishes on which one can dine in elegant dining rooms with exotic and unique table settings. These reflect the distinct theme of Indonesian Dutch colonial interior.
The meal begins with a sumptuous pair of appetisers, Salad Ayam Delima, chicken thighs, pomegranate, granny smith apple, tomato, celery, coriander, sesame seed, and a touch of spices. What a way to set the tone for a cozy meal! Udang Nagih can also be a perfect choice to whet the appetite. This course features baby prawn, garlic, spring onion, chili and leek. Move on to Soto Kompeni, a soup of coconut milk, tenderloin, potato, tomato, sprout, served with crackers.
For the main course, there are classics such as Nasi Goreng Kecombrang, Nasi Goreng Rendang, Tahu Nenek, Gurame Gulai Okra, Bistik Ayam Oma, Empal Cabe Ijo and Tumis Ciciwis Cianjur. An indulgent dessert of Pisang Cokelat Goreng made with filo pastry with banana, chocolate, vanilla ice cream is a suitable finale.
Situated in the heart of Jakarta, in Menteng, an area considered a melting pot to both see and to be seen among the city's foodies, this restaurant is renowned for its true Indonesian dishes. Indeed, Plataran Indonesia has always been committed to providing delicious dishes that reflect the soul of the restaurant: good, honest food.
Plataran Dharmawangsa
Jalan Dharmawangsa Raya No. 6 South Jakarta 12160
T: +62 21 2904 4167
www.plataran.com/venues-dining/plataran-dharmawangsa
Plataran Menteng
Jalan H.O.S. Cokroaminoto No. 42 Central Jakarta 10350
T: +62 21 2962 7771
www.plataran.com/venues-dining/plataran-menteng
These venues participated in the 2019 BRBCA. See the winners here!