5-star hotel Papandayan is determined to promote coffee from West Java after it was named the winner of the Specialty Coffee Association of America Expo in Atlanta, USA in April 2016. To give a higher appreciation to local products, the hotel serves West Javanese coffee in its Mirten Lounge.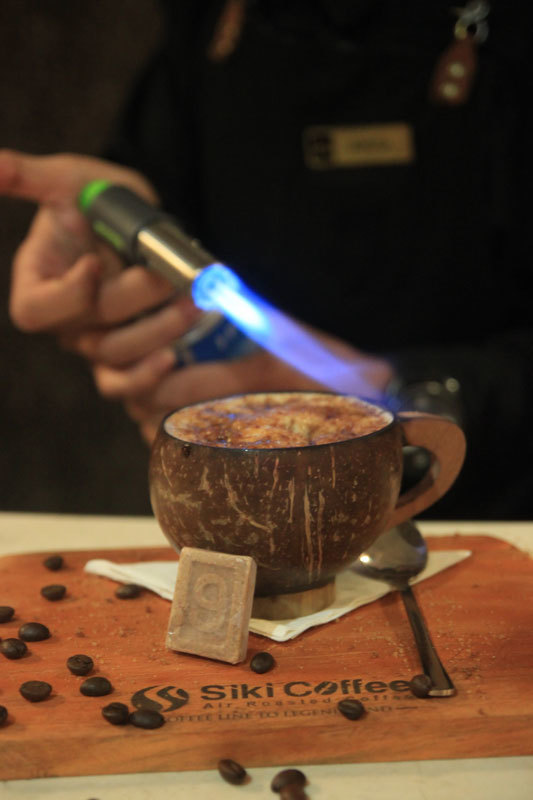 The hotel invites guests to taste its signature coffee, such as Kopi Gatot, a cappucino served in a coconut shell cup with brulee as topping. This coffeemaking process creates a distinctive aroma and will certainly appeal to coffee lovers.
Mirten Lounge also launched a new menu, Kori Coffee - better known as Kori Kohi - an alternative method of coffee presentation from Japan. Kori Coffee is a frozen espresso, mixed with fresh milk or mint mojito with cherries as topping, thus creating a refreshing taste.
During the month of March, Papandayan has a special offer in store: for every purchase of Kori Coffee, guests get a 20% discount on a wide selection of pizza at Huru Baru Grill Garden, and for every purchase of a beer bucket, containing of four bottles, they will get an extra one for free.