Indonesian cold-pressed juice brand Re.juve recently launched new beverage products, Cold-Pressed Coffees. Using Sumatran coffee beans, the cold pressed coffee beverages are all natural, healthy and a great substitute for energy drinks.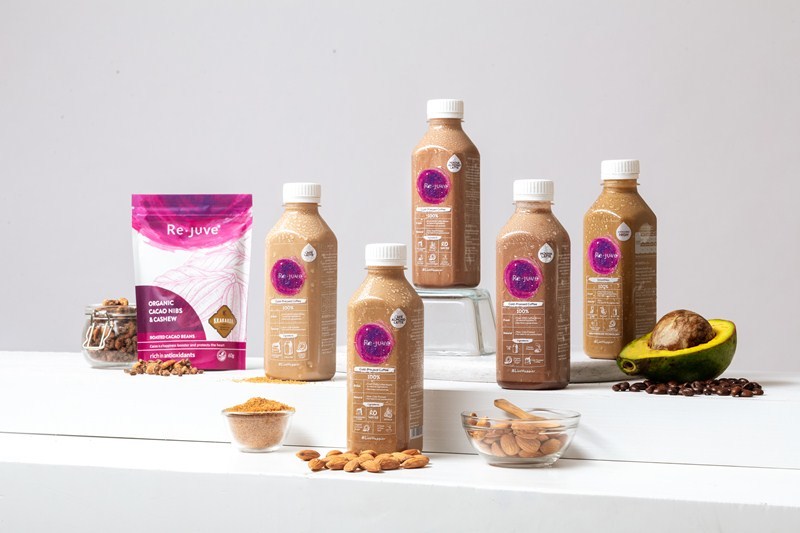 The three new Cold-Pressed Coffee variants include Café Latte, Mocha Latte, and Mocha Almond Latte. They're made by combining organic ingredients including cacao, almond, and coconut sugar. Those looking for a mood booster, Re.juve Cold-Pressed Café Latte— a combination of Cold-Pressed Sumatra Coffee, Fresh Milk, and Organic Coconut Sugar — is the perfect option. Mocha Latte and Almond Mocha Latte are also an indulgence and a delight to enjoy after a meal, as a complement nutrition from beverage.
The other flavours include Café Almond Latte, Avoccino and Mocha High, as well as Mocha High with Almond Milk which has more complex nutrition in one bottle of coffee.
Cold-Pressed Coffee is a better way to enjoy your coffee because it is less acidic. It contains zero concentrate and is not pasteurised. Re.juve Cold-Press Coffee is proceed by soaking the coffee in cold purified Reverse Osmosis (RO) water at 4 to 6 degree Celsius and pressing it with Hydraulic Cold-Pressed Juicer. This is different from Cold Brew Coffee which is processed by direct filtering after a 24-hour immersion period. Re.juve Cold Press Coffee uses technology, a hydraulic cold-press juicer, to release the strong body and acidity in coffee.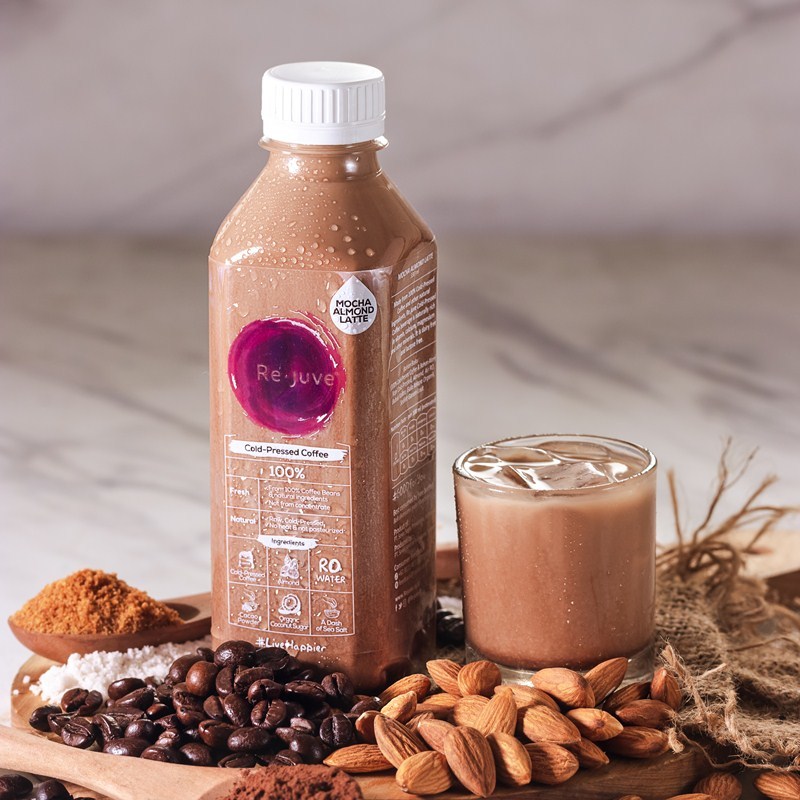 Richard Anthony, CEO and President Director of Re.juve said the company considers the need for busy people to have a "caffeine hit". In line with the company's mission to provide healthy products, Re.juve has created an alternative with healthy ingredients to enjoy.
According to him, Re.juve product is processed in a Hygiene Oriented True Cold-Pressed Production Facility with end-to-end cold chain environment in a room where temperatures are between 8 to 12 degrees Celsius. The technology also guarantees the Re.juve Cold-Pressed Coffee lasts a week when stored in the fridge.
Re.juve Cold-Pressed Coffee is available at stores and online.
For more information, visit www.rejuve.co.id/
This venue participated in the 2019 BRBCA. See the winners here!