Autumn is here and like it or not, cooler temperatures are upon us, even here in tropical Indonesia as the rainy season begins. What could be better than sitting on the couch, binge-watching our favorite shows on TV while indulging in mouth-watering delicacies at home to warm us up during cold days? The holiday season is ahead of us and we can already feel the change in atmosphere. What comes across in our mind when we know that Fall is coming? Pumpkin Spice Latte of course!
Starbucks Indonesia returns with its annual seasonal beverage to enjoy during self-isolation at home, available to order via delivery. However, this October's long-weekend might be the perfect time for an experiment challenging our barista's skill to recreate this classic holiday drink this Halloween. Introduced by Starbucks in the United States in 2003, Pumpkin Spice Latte has become synonymous with Fall and it's everyone's favourite to enjoy during the holiday season.
Basically, Pumpkin Spice Latte is a caffeinated drink made with a mix of traditional autumn spice flavours including cinnamon, nutmeg, and clove. It's a festive concoction of those base elements blended with steamed milk, espresso, sugar, topped with whipped cream and pumpkin pie spice. Yup, don't forget the pumpkin puree to add the final touch to this homestyle drink.
For those preferring not to get this drink at Starbucks because of possible queues and the risks of public exposure, it's definitely a plausible reason why we need to recreate it at home. There is a list of Starbucks-inspired recipes on the internet for Pumpkin Spice Latte and, fortunately, its easy-to-get ingredients will make our experiment possible.
Here's what you need to add to your shopping list to replicate homemade Pumpkin Spice Latte:
Ingredients
2 tbsp. pumpkin puree
1 tbsp. simple syrup
1 tbsp. vanilla extract
1/4 tsp. cinnamon
1/4 tsp. nutmeg
1/4 tsp. Allspice (Jamaica pepper, myrtle pepper, pimenta, or pimento if it's available)
1/4 tsp. Clove
1/4 tsp. Ginger
1 cup of milk
2 oz. espresso or strong coffee
Whipped cream
Steps inspired by Faith Durand from Kitchn
To make the pumpkin spice, combine cinnamon, nutmeg, allspice, and clove. Put aside a pinch for garnishing your beverage, and use the rest for making the latte.
Place the pumpkin, pumpkin pie spice, and a generous helping of allspice in a small saucepan over medium heat and cook, stirring constantly, until it's hot and smells cooked, about 2 minutes.
Add the sugar and stir until the mixture looks like a bubbly, thick syrup.
Whisk in the milk and vanilla and warm gently, stirring often and watching carefully to make sure it doesn't boil over.
Carefully process the mixture with a hand blender or in a traditional blender (hold the lid down tightly with a thick wad of towels!) until frothy and blended.
Make the espresso or coffee and divide between 2 mugs. Add the frothed milk and pumpkin mixture. Top with the whipped cream and a sprinkle of pumpkin pie spice, cinnamon, or nutmeg if desired.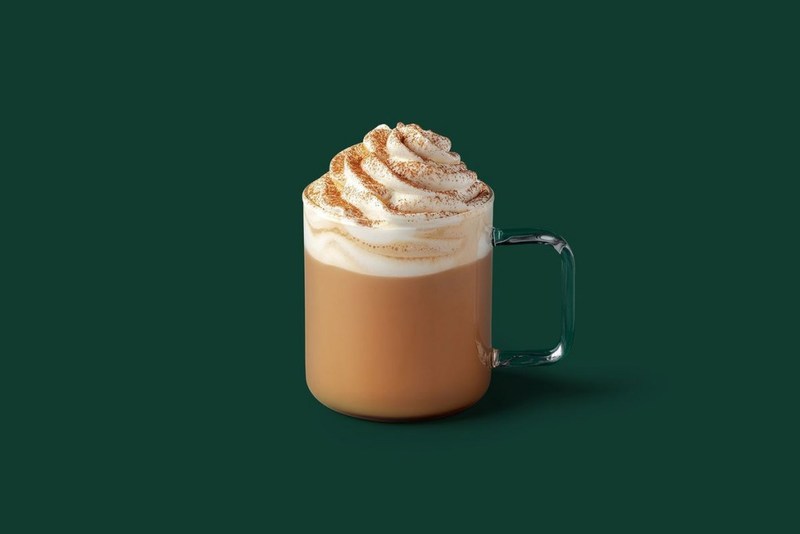 Individuals and families at home also could use the leftover ingredients to make Pumpkin-inspired delicacies including Ice Pumpkin Spice Latte Shake, Pumpkin Spice Pancakes, Pumpkin Spice Crepes and Pumpkin Spice Muffins as a side dish to accompany this year-end holiday at home.
Learn the official recipe from Starbucks here or order ready-to-drink Pumpkin Spice Latte on official Starbucks Indonesia and food delivery services.