In commemoration of the 73rd Independence Day of Indonesia, The Dharmawangsa Jakarta introduces the 'Treasures of Coastal Java', the first in a series of events commemorating Indonesia's rich culinary heritage, highlighting 22 dishes from the coastal region.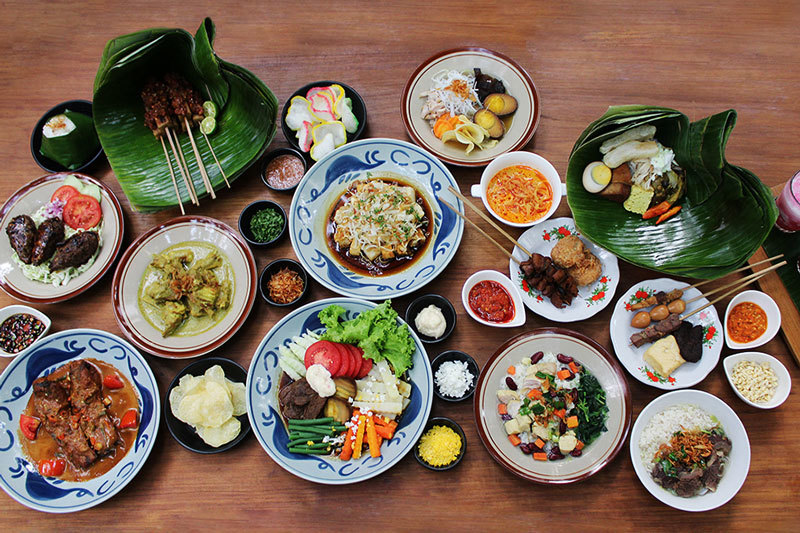 Led by Executive Chef Felix Budisetiawan, this special dining experience offers unique dishes inspired by coastal flavours. The menu has been put together based on a journey that Chef Felix and Public Relations Manager Theresa Yudistira undertook to a few coastal cities in July.
The coastal areas in Java have a diverse cultural heritage including influences from Arabic, Persian, Chinese, Indian and European styles, all of which have extended their influence here.
The team travelled from Cirebon to Semarang tasting local delicacies and digging for the secrets behind each dish. They took inspiration from warung restaurants and small independent restaurants which they then adapted for this current dining programme.
"The reason we visited these places is to know how we could present the authentic taste of the food and serve it in restaurant quality dishes. Many of them are quite delicious and have a strong history behind it," Chef Felix said.
Treasures of Coastal Java highlights the elevated version of the cuisine from 8 cities. The dishes include Empal Gentong and Nasi Jamblang from Cirebon as well as Sate Kambing Batibul and Tahu Aci from Tegal. Diners may try other dishes like Nasi Grombyang from Pemalang, Soto Sokaraja from Banyumas, Tauto from Pekalongan, and special favorite Tahu Gimbal Pak Edhi from Semarang.
Soto Tengkleng, Sate Buntel, Nasi Liwet Keprabon, and Sate Kere are the must-try dishes from Solo. Chef Felix specially features Magelang unique delicacies Mangut Beong, a giant river catfish served with spices and chillies, alongside other dishes such as Senerek soup, Tahu Kupat, and Plered Ice (Es Plered).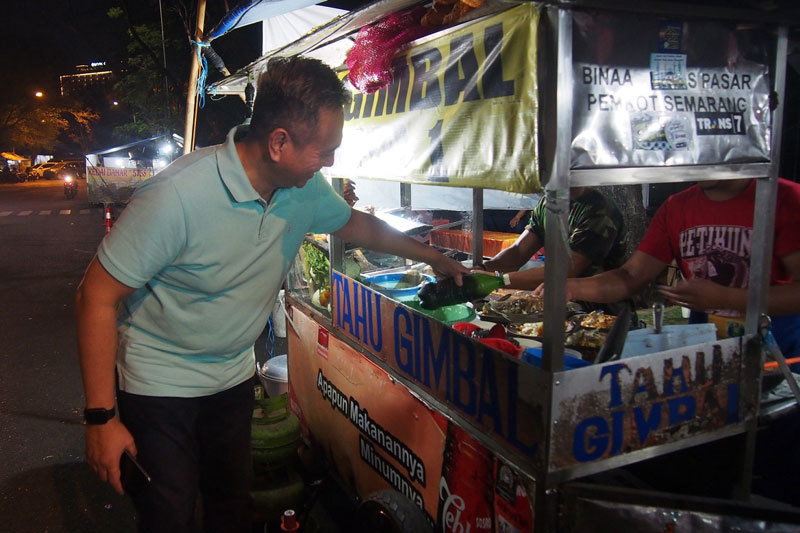 "The Treasure of Coastal Java is our first series of Indonesia culinary journey from a total of four series. Later, we plan to feature dishes from Sumatra, East Java, and Bali. We will keep promoting Indonesian cuisine to the world as we have also partnered with the Ministry of Tourism to support 'Wonderful Indonesia' events abroad," Director of Food & Beverage Diky Lingga Wisnu said.

The Treasures of Coastal Java is available on 17 August for lunch and barbecue dinner with prices starting from IDR 455,000++ per person. It will also be served on 19 August during Sunday Brunch at IDR 655,000++ per person.