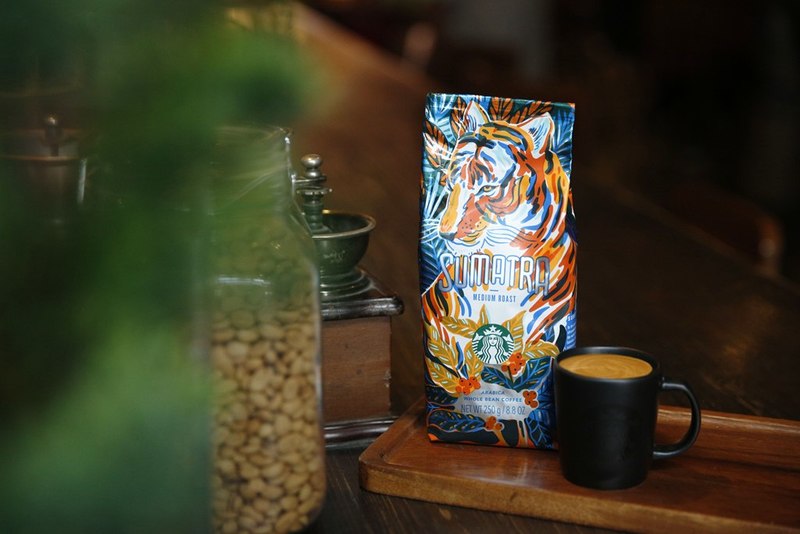 As part of the autumn campaign 'Coffee Craftmanship', Starbucks Indonesia celebrates its present local coffee beans with reserve brands, featuring beans from Sulawesi Toraja Sapan Village and Sumatra. The American coffee company shows commitment to supporting local coffee producers which supply distinctive and unique taste to caffeine lovers across the nation.
As the top-five largest coffee producing and exporting country in the world, Indonesia offers a range of coffee beans collection across the region. From West Java to Sumatra, Starbucks sources local beans for its daily coffee menu at its store. Starbucks Reserve Sulawesi Toraja Sapan Village and Medium Roast Starbucks Sumatra are the latest collections among its Reserve brands such as Starbucks Reserve Jawa Barat, Starbucks Reserve Sumatra Blue Batak, Starbucks Reserve Lake Toba, Starbucks Reserve Aged Sumatra and Starbucks Reserve Bali Batur Volcano.
The global coffeehouse has been selling Indonesian Sumatra coffee for the past four decades and the recent Medium Roast of Starbucks Sumatra is another kind. It is a new and semi-washed coffee. Coming up with Sumatran Tiger on the package, Starbucks Sumatra Medium Roast has a smooth body with fresh herbal notes and a distinctive brightness. Sumatra is the foundation of Starbuck's most treasured blends which contribute to various local creation of drinks from Espresso Rose to Anniversary Blend. Sumatran coffee is also the most popular coffee in the country where people can sense and experience its lingering flavours of dried herbs, fresh and earthy taste. As an honour for Sumatran craftsmanship, the company extends its investments by improving medical clinics, renovating schools in the community, and providing training assistance to coffee farmers.
The new Reserve brand, Sulawesi Toraja Sapan Village is produced with traditional wet-hulled method by the Toraja people in the lush, rainy and mountainous Toraja Highland of Sulawesi. Starbucks Reserve Sulawesi Toraja Sapan Village is a medium roast coffee with citrus aroma, medium acidity, a rich flavour and a full body with hints of fresh herbs. Starbucks Indonesia helps to improve the quality of people's lives in the village of Sapan by building health clinics and schools, as well as providing hydroelectric turbines.
Starbucks coffee is ethically sourced in accordance with the standards of Coffee and Farming Equity (C.A.F.E) Practices with 99 per cent produced responsibly to human resources and environment. Through the Starbucks Farmers Support Center (FSC) in Brastagi, North Sumatra, Starbucks also provides coffee farmers with a range of resources to improve livelihoods alongside with the coffee quality and production.
In commemoration of International Coffee Day on 1 October, Starbucks expects to break the Indonesian World Record Museum (MURI) record with '24 Hours Coffee Brewing Master Class by Indonesian Coffee Masters'.
This venue participated in the 2019 BRBCA. See the winners here!