In collaboration with global fitness guru Laila White, Four Seasons Jakarta presents Superfood lunch menu in a Japanese-style Bento Box.
Four Seasons introduces Superfood Bento Box Lunch as a new addition to the menu at all-day dining restaurant, Palm Court. The packed meal comes with a complete nutrition with fresh ingredients, is suitable for health-conscious consumers looking for a quick lunch in a busy day.
The menu in Superfood Bento Box Lunch is created in collaboration with global fitness guru and Managing Director of Elite Fit, Laila White, and the hotel's Executive Chef Marco Riva. White has a vast experience as a consultant for fitness movements and gyms in a number of Four Seasons properties around the world, and she is now working with Four Seasons Hotel Jakarta to launch Superfood Bento Box.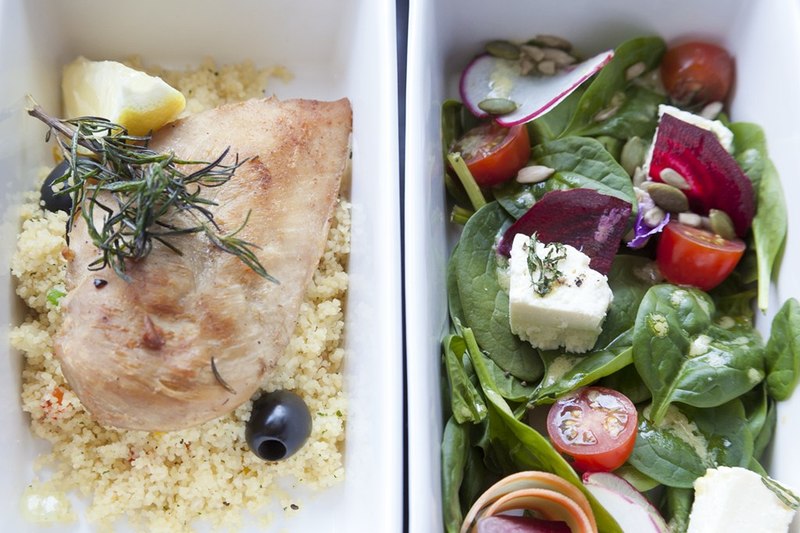 Chef Riva and White chose Japanese bento-style as an ideal container to cater to different elements of superfood which consists of protein carbs, salad, soup, slice fruit and lemongrass tea. A bento box is known as a quick packed meal in Japanese culture prepared for those with limited lunch time. While it can be prepared in just ten minutes, Palm Court Superfood Bento Box series ensures a freshly made food containing high nutrients and high-quality ingredients.
White has chosen 10 top ingredients to be featured as a main base of nutrient in Superfood. The Bento Box highlights avocado, ginger, spinach, oranges, sweet potato, tomato, broccoli, turmeric, cilantro and buckwheat. "It's superfood because it is fresh, colourful and all carrying their own benefits. Every ingredient has its purpose," White explained.
For example, the Spinach Bento Box has Grilled Chicken Breast over Moroccan Couscous as a fulfilling protein carbs. Inside the box, Spinach Salad is served with feta cheese, cherry tomatoes and lemon mint dressing; these are ingredients that are high in fibre. The bento box is complemented with Chicken Egg Drop and Spinach Soup with added slices of fruits.
White added that one doesn't have to calculate the body's daily intake of calories, but what matters is consuming the right food that delivers what the body actually needs. "As humans, we deserve to take care of ourselves. We need to love the moment, spend time to chew our food, taste it and give our body space to digest. We still need that balance in our life and food is important," White added.
Superfood Bento Box lunch is available at Palm Court, Four Seasons Hotel Jakarta. For more information and reservations, call +62 21 2277 1888. One could also use #FSChat from WhatsApp or access to Four Seasons mobile app.