Renowned Cognac house, Hennessy, introduced the Hennessy Courment, a unique dining experience where Chinese dishes were paired with Cognac . This May, diners can enjoy signature dishes specially prepared by chefs from among the city's best restaurants, that are perfect when paired with the spirit.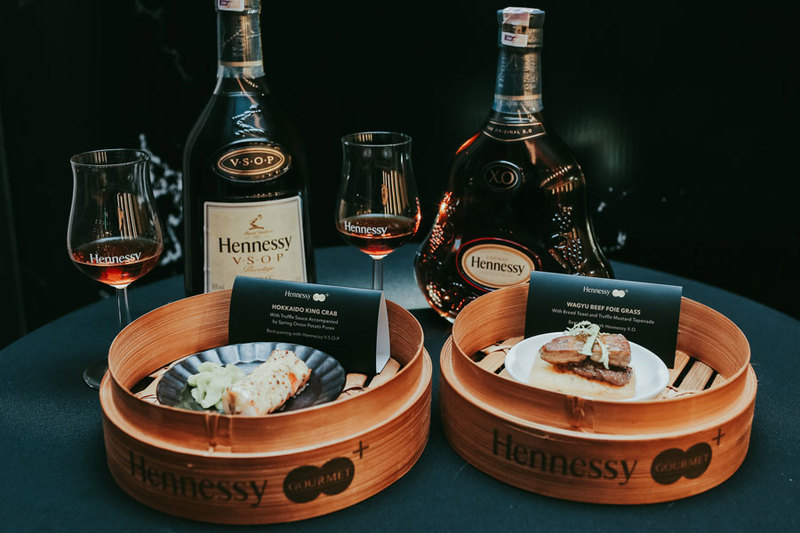 Founded in 1765, Hennessy has been perfecting the Cognac tradition and introducing it to the world. Cognac has been known for its complex taste and deep aromas that lingers on the palate for a long finish. Not commonly used in food pairings, it may be a surprise to diners that it goes well with Asian flavours, specifically from China. The complex character of Chinese food makes a perfect match when it comes to Cognac which has the fruity complex, and bold notes.
In the Gourmet dining experience, Hennessy collaborates with executive chefs from some of the city's well-known restaurants, namely Christopher Chai from JIA Restaurant at Shangri-La Hotel and Jeff Lee from House of Yuen, Fairmont Jakarta.
Starting in May, diners can enjoy and savour a special menu with Hennessy Cognac pairing at JIA Restaurant and House of Yuen. Both chefs have curated a selection of dishes inspired by Chinese recipes, to be paired with coveted Hennessy V.S.O.P and Hennessy XO.
Guillaume de Guitaut, Maison Hennessy Ambassador explained that Chinese cuisine is one of the most complex cuisines in the world with aromatic character, full of spices with rich flavour.
According to him, Hennessy V.S.O.P — which has a lighter body with excellent balance between woodiness and fruitiness — matches well with the flavour of spiced, meat-based dishes. Hennessy X.O, on the other hand, works well with seafood dishes, enhancing the X.O's floral notes with refreshing aftertaste. Adding a little C.O to a light broth could strengthen its rich flavour.
"Pairing the Hennessy Cognac with Chinese dishes will give unique experience, which could intensify the flavour or even brings out new and different flavour to complement each other," de Guitaut said.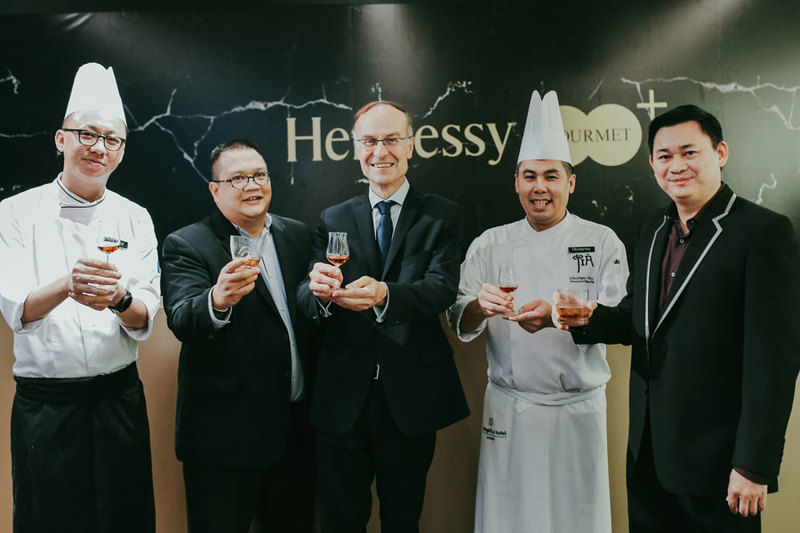 At Shangri-La Hotel's restaurant, JIA, guests can enjoy the Dim Sum Platter paired with Hennessy X.O and Braised Corn Soup with Crab Meat as an appetiser. For the entree, Pan-fried Lamb Chop with Black Pepper Sauce and braised E-Fu noodle and Wild Mushroom with Black Truffle Paste will be paired with Hennessy VSOP. Chilled Lemongrass Jelly with Lime Sorbet will be served to end the meal.
Created by Chef Jeff Le, The Hennessy set menu at House of Yuen will test your palate by enjoying every dish with Cognac pairing. For the starter, diners can choose between roasted barbecued US single rib pork belly served with goose liver, deep-fried prawns with maiko sauce served with beetroot, or wok-fried Hokkaido scallop served with XO and marmite sauce topped with black caviar. All of the opening dish will be paired with Hennessy V.S.O.P.
Before having the main course, Braised crab meat with fish maw in golden supreme broth will be served, paired with Hennessy XO. For the main course, oven baked tiger prawns with cheese and spicy XO Sauce will be paired with Hennessy V.S.OP. As the closing dish, Chilled cream of mango with sago pearls and pomelo accompanied by deep-fried glutinous ball stuffed with custard exotic flavour will be elevated with Hennessy V.S.O.P.
The gourmet dining experience is priced at IDR 1,200,000 ++ per person at House of Yuen Fairmont Hotel, and IDR 1,188,000 ++ per person at JIA Restaurant Shangri-La Hotel.