In praise of Italy's long-standing role as a worldwide leader in the culinary traditions, food-and-wine connoisseurship, the Embassy of Italy, Italian Trade Agency and Istituto Italiano di Cultura Jakarta recently held the third Edition of the Italian Cuisine Week in the world.
The Mediterranean Diet was brought up as the main theme along with the goal of promoting Italy's incredibly varied regional cuisines and food and wine traditions in a series of programmes running between 19-25 November in different venues.
This year's objective was to enhance sustainability through biodiversity for food and nutrition, culture, education and tourism. Guaranteeing the food was made with optimum shelf life, quality, flavour and nutrition by local farmers and artisans the organisers welcomed Pietro Parisi, an outstanding farming cook who hails from Campania, Italy.
Having shared a passion for food and cooking over years, Parisi has gained considerable knowledge of seasonal products which he personally chooses from his farming friends somewhere in Naples. "Cooking is culture, not just a manual labour", as he said. Juggling flavours and fragrance and setting out a waste priority to his cooking are what he is passionate about. What is considered 'waste' is in fact the new darling of the sustainable food for him, making it a unique sense of flavours and fragrance.
Moving on to programs, the Italian festive week offered a selection of events such as a seminar about Mediterranean diet by nutritionist Gabriela Sugianto from i3L, cooking class with Chef Pietro Parisi, Italian food tasting involving Italian restaurants in Jakarta, Yogyakarta and Bali, movie screening about Italian food as part of the history of cinema as well as a thanksgiving charity dinner.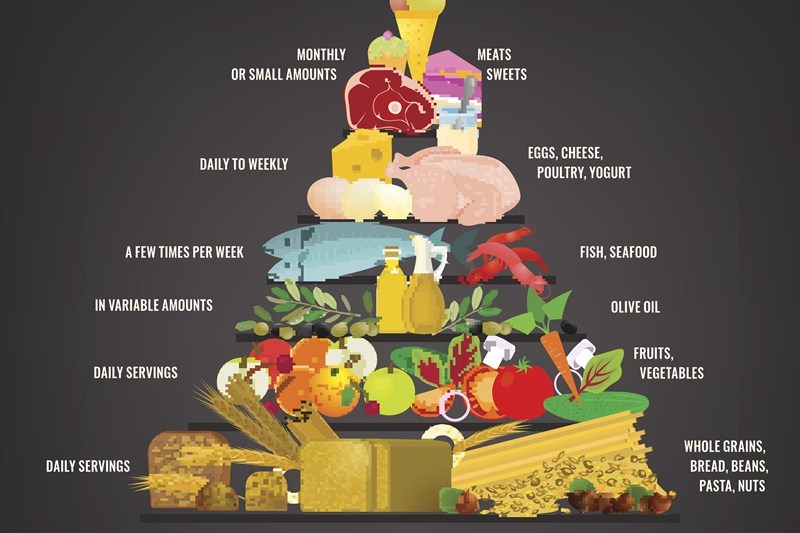 The Embassy of Italy, Italian Trade Agency and Istituto Italiano di Cultura Jakarta in collaboration with Modena Experience Center Suryo, DoctorSHARE and Ambiente Komunitas successfully collected funds for aid of earthquake and tsunami in Palu and long-lived floating hospitals in Sumba Island, East Nusa Tenggara.
Mediterranean lifestyle
"You are what you eat" – Invoking this thought-provoking quote, the session captured the interest of audiences, as it talked about human being and food.
What cause people shift to this kind of food trends, first of all, is because the world is facing malnutrition issue and obesity. "What happens when you are obese is that there is 104 per cent of higher chance to heart failure, 150 per cent of higher chance to high blood pressure, and other major health problems including diabetes. What causes all these diseases is the junk food, sweets, unhealthy drinks and having no exercise at all", Gabriela explained.
Now here's the thing, why do Italians stay slim and look healthier although they eat pasta on a day-to-day basis? We are conditioned to believe that pasta can lead to obesity. Based on research, eating pasta can make you slimmer, but it's a bit deceptive here because the real Italian pasta is part of Mediterranean diet - rich in olive oil, vegetables and fruits, low fat fish and red wine.
It is not surprising that there are some myths about red wine. Gabriela clarified that based on research, red wine can increase antioxidant levels and reduce stress in the body. "What you have to understand here is that, drink it responsibly such as a couple of glasses of wine every day. If you drink excessively every day, you are no doubt at high risk of getting heart attack. Studies reveal that drinking a glass of wine actually increases HDL cholesterol level (high-density lipoprotein) which is known as the good cholesterol. HDL is intimately associated with a lower risk of heart disease", she said.
In conclusion, since most people spend hours sitting in front of a computer almost every day, not moving, it's no doubt they are prone to inflammation and oxidation, which leads to health problems like diabetes, heart attack, high blood pressure, and so on.
Mediterranean food is a great example of a good diet, as it mainly consists of plant-based food, rich in olive oil and antioxidant, fresh or dried fruits and vegetables, legumes, a moderate amount of fish, dairy and meat all accompanied by wine pairing or infusions. All these healthy ingredients will prevent us from getting cancer, heart attack, diabetes and any other major health problems. So, stay healthy! Eat and drink like the Italians.