First of all let's explain about the rather unusual name! Ruth Fertel, the founder, lived in New Orleans where she fell in love with a local restaurant called Chris Steak House, so when she took it over and remodeled it, naturally it became Ruth's. Simple, but the rest of the story isn't that simple!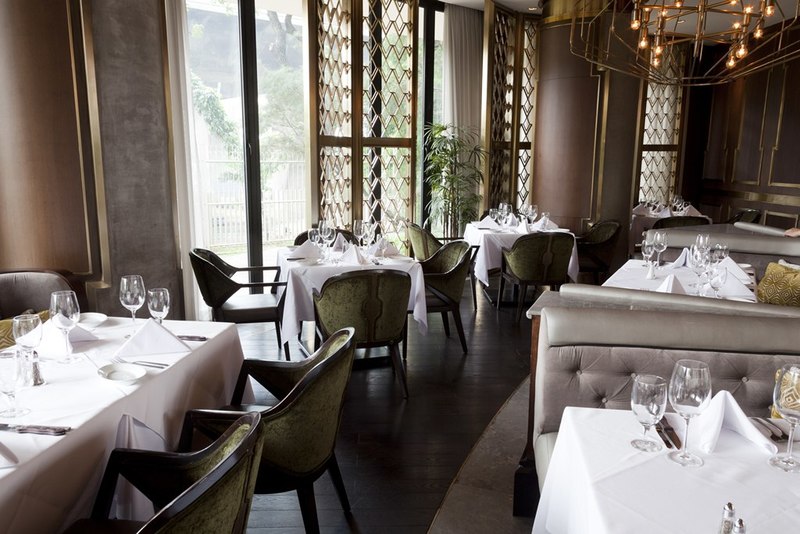 Ruth had a vision to create the absolute go to place for succulent, sizzling steaks and had to invent new cooking—and serving— methods to achieve her aim. The 982°C oven she developed 50 years ago is an essential part of the Ruth's Chris formula, as are the 260°C plates of the food is served on. The steaks are indeed served 'sizzling' and all are custom – aged US prime beef.
Being from New Orleans, the rest of the menu is compiled of dishes that set the month a-water at their mention: Shrimp Remonlade, Crabtini Bread Pudding with Whiskey Sauce and the marvelous creamy cheesecakes. Basically the entire menu consists of "favourites" so I just tell you about the top line experience.
We started with Sizzling Blue Crab Cakes, which were crispy on the outside, moist on the inside, nestled in lemon butter and delicious all the way through. A very satisfying start.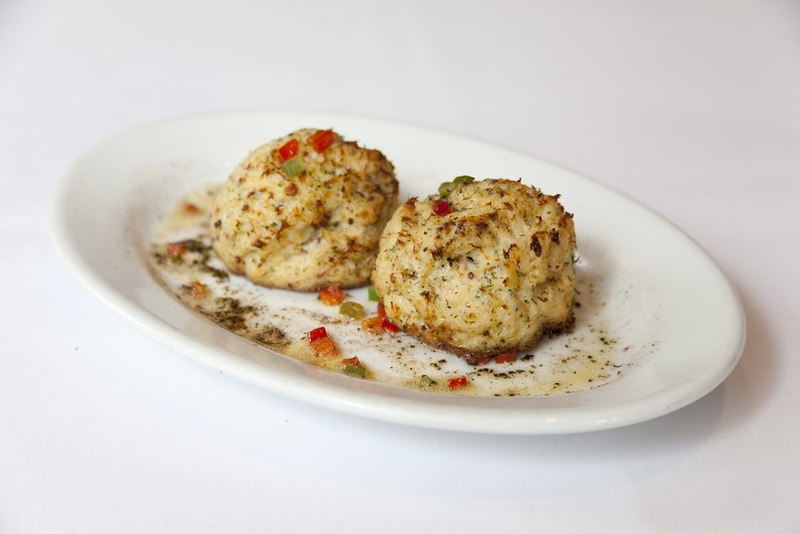 The second course of Ruth's Chopped Salad is a little mountain of iceberg Lettuce, baby spinach and radiccio mixed with beef bacon, hearts of palm and blue cheese (which give it its distinctive flavour ) tempered with onions, mushrooms and olives. A truly unusual but brilliant combination if you like the cheese (and I do!).
Then it was on to the steaks. Being smart I chose the 'lunch sized' Petite Filet which was perfectly cooked to Ruth's standards, and easily consumed, but my companions went for the New York Strip, which is a USDA prime cut of considerable proportion, and a Ribeye, a marbled beauty full of juice, and neither was able to finish their generous helpings. ( Ruth's of course offers an excellent take away service for left overs with no questions asked!)
Accompanying the steaks were delicious portions mashed potato, sautéed spinach and pan-roasted with mushrooms. All cooked to perfection.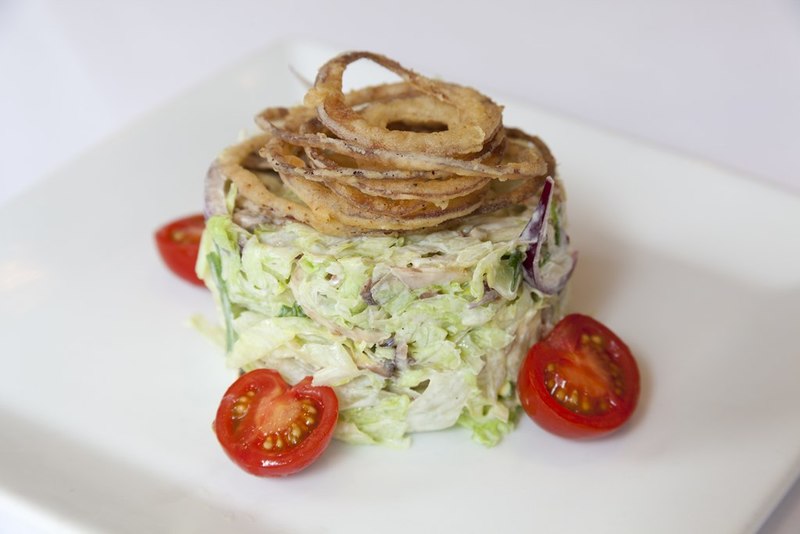 Seating options at Ruth's vary between different sized private rooms accommodating 5 to 25 people. Or the elegant main dining room, which looks out on a green garden view. Service is friendly and efficient by personable and well informed staff who know their dishes and their cooking methods very well.
My only question on an otherwise outstanding experience is on the wine list which is quite limited and on the expensive side. As a person who loves wine I cannot eat a delicious steak like this without an accompanying glass of ful-bodied red, so I would encourage Ruth's to have a serious look at their wine list and bring it up to the standard of their exceptional food.
Ruth's Chris Steak House
Somerset Grand Citra, Ground Floor
Jalan Prof. Dr. Satrio Kav. 1 South Jakarta 12940
T: +62 21 522 1178
IG: @ruthschrisjkt16
www.ruthschris.com/restaurant-locations/jakarta/
This venue participated in the 2019 BRBCA. See the winners here!