Sixth Sense at Novotel Tangerang spoils guests with a complete lifestyle experience through a scenic rooftop pool view and its vibrant culinary offer at the pool bar.
The concept of a rooftop pool bar is familiar in Jakarta and Bali, designed as a lifestyle destination that combines leisure experience with the charm of the surrounding panorama. Sixth Sense is an adaptation of that construct that boasts a progressive nightlife scene in Tangerang city since the opening in August.
Nestled on the podium floor at Novotel Tangerang, Sixth Sense offers an all-in-one experience that stimulates anyone to enjoy the trendy food and creative beverage while appreciating the moments with friends or loved ones. Easily accessed from the Tangcity Mall, Sixth Sense is established on the 6th floor where folks could feel the relaxing breeze, or if one is lucky, to witness the sun sets on the horizon.
Open from 3pm in the afternoon, the area becomes a weekend getaway for family and children around the two swimming pools and eating out options. The atmosphere changes with a new crowd filling the establishment to look for nightlife entertainment and evening hangout. Under the dimmed cosy lighting, one could have a complete dinner on the table or sip simple cocktails at the pool chair. It's all up to the guests to have a casual or romantic moment at Sixth Sense.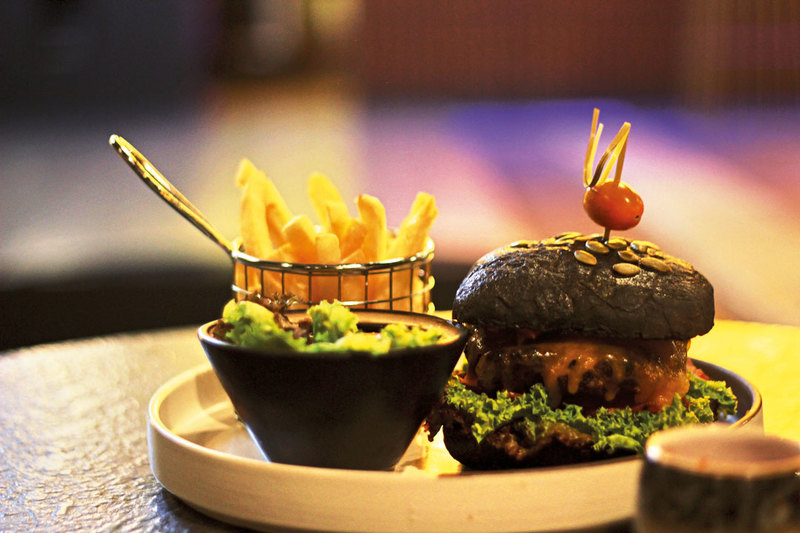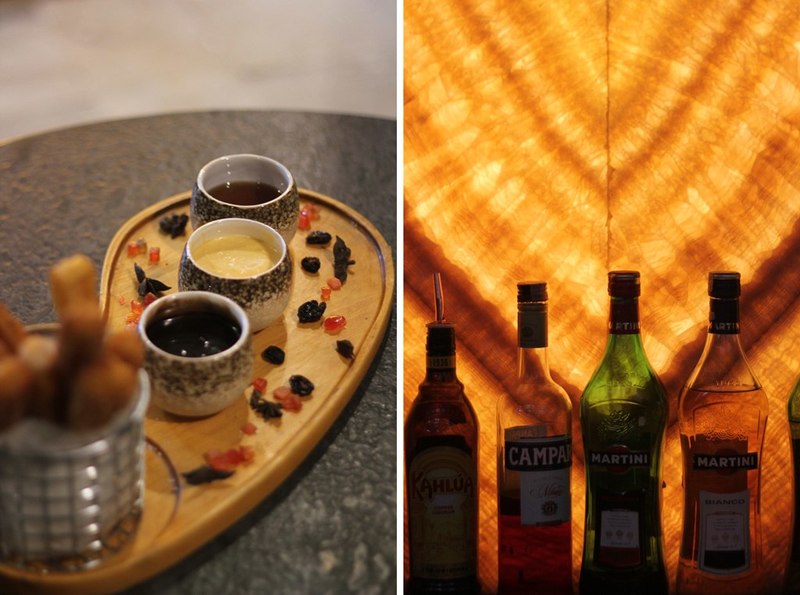 A great moment deserves good food too and the Sixth Sense's culinary team is ready to serve one with popular light bites, a la carte menu, and a tantalising platter for sharing dishes featuring Indonesian favourites and Western cuisine. If it's the first-time visit, put an order for signature Bloody Mary Burger that will infuse your tastebuds with rich flavours. Comfortable dishes such as Chicken Rub, Mozzarella Beef Tacos and three-way dip Churros are perfect pairing for Sixth Sense's tropical mocktail Million Happiness and Dizzy Miss Lizzy.
If the guest is up for spirited drinks and liquor, Sixth Sense is home for different varieties of beers and it's available for the celebratory moments with colleagues and friends. Meet with the friendly bartenders and taste a concoction of the classic and creative cocktails to lit up the night especially when folks are coming to enjoy live music and DJ performance on Thursday and Friday.
Within convenient distance to Soekarno Hatta International Airport and West Jakarta, Sixth Sense provides an instant getaway to lifestyle in the satellite city of Tangerang.

Novotel Tangerang
Tangcity Superblock
Jalan Jendral Sudirman No.1
Babakan, Tangerang, Banten
T: +62 21 2967 9999
IG: @sixthsense_tgr
FB: @Sixth Sense
www.accorhotels.com