Cathay Pacific brings back its signature craft beer 'Betsy', which is now available on the inclusive cabin to live up passenger's long-haul flight experience.
Passengers must look forward to some experience during a long-haul flight abroad to live up the moments and F&B is among the popular options anyone could find onboard. As a leading international carrier, Cathay Pacific has invested into distinctive inflight experience, with no exception to its F&B department, and this brings them to create its popular signature handcrafted beverage, Betsy Beer which was recently reintroduced with a new look and flavour.
Long-time Cathay customers will be familiar with this craft beer that was first rolled out in February 2017 to First and Business Class passengers on flights between Hong Kong and the UK. Locally brewed craft beer becomes an instant hit among the passengers as the beer itself carries the history of the Hong Kong-based company, named after Cathay Pacific's first aircraft, a Douglas DC-3 that flew passengers around the region in the 1940s and 1945s.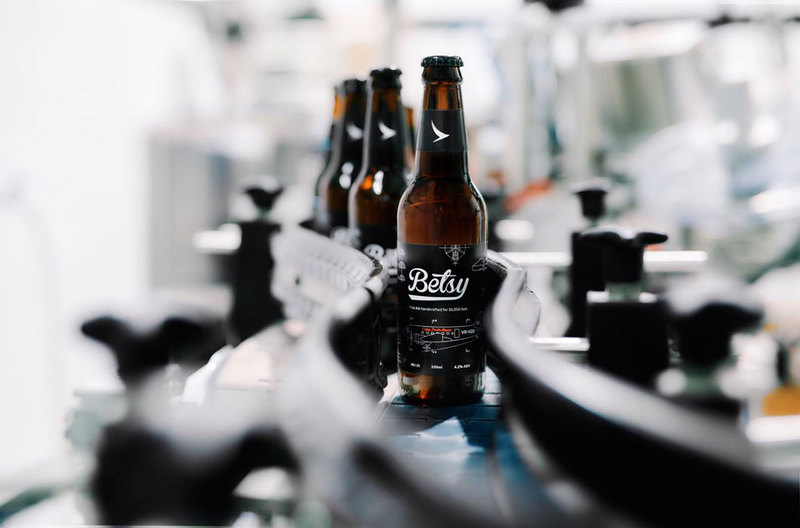 Created in partnership with Hong Kong brewery Gweila Beer, the new Betsy Beer features a citrus-forward Pale Ale, brewed from a predominantly unroasted malted barley base together with some slightly roasted barley. The flavour is sweet as the malty profile carries hints of bread, biscuit and toffee. Locally sourced orange peel is added in the mix to help enhance its alluring aroma. Served in bottles, cans and also in glasses, the new Betsy Beer is available in all cabins on all long-haul flights and can be enjoyed at Cathay Pacific's lounges.
"Whether you're a newcomer to craft beer or a passionate enthusiast, Betsy Beer has something for everyone. Its character is both distinctly Cathay Pacific and distinctly Hong Kong, and is the perfect accompaniment to the diverse options served as part of our inflight culinary experience," according to Cathay Pacific General Manager Customer Experience and Design, Vivian Lo.
The return of Betsy Beer is a further enhancement in continuing the quality of customer experience, following on from its "Hong Kong Flavours" which highlights local flavours offered to travellers who fly with Cathay Pacific. In the future, the airline will be unveiling a brand new Economy Class dining collaboration, aimed to boost local flavours to the world.
To see the craftsmanship behind the Betsy Beer, visit www.cathaypacific.com