If you ask anyone living in Jakarta to describe this city, you will have many different answers. But we can assure you that natural freshness will not be on the list. This is why the newly-launched collaboration between Strongbow as the number one cider brand in the world and Indonesian world-class designer Jeffry Tan will provide the Jakartans with a significantly fresh meaning.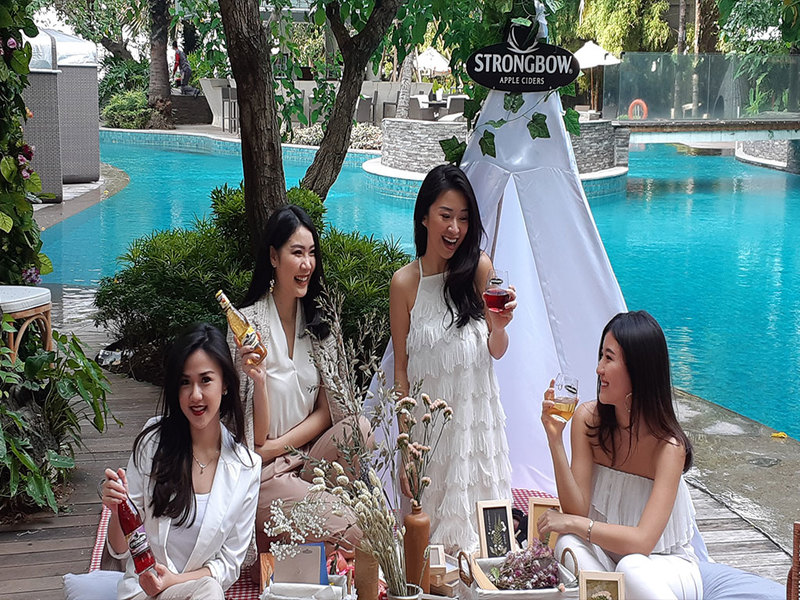 Both Strongbow and Jeffry Tan believe that natural freshness is what the people of Jakarta need in their lives. Strongbow, on the one hand, released a refreshing drink made of fermented apples for Jakartans to enjoy their rare quality time with their friends and colleagues. "Strongbow offers the urbanites a chance to indulge themselves in natural freshness without having to leave town or even their work," said Mariska van Drooge, Marketing Director of PT Multi Bintang Indonesia Niaga.
On the other hand, Jeffry Tan has just released his new collection called Strongbow et Jeffry Tan Capsule Collection. Aligned with Strongbow's mission to bring natural freshness to the capital city, Jeffry Tan presented a collection of his new design with urban deconstructive style.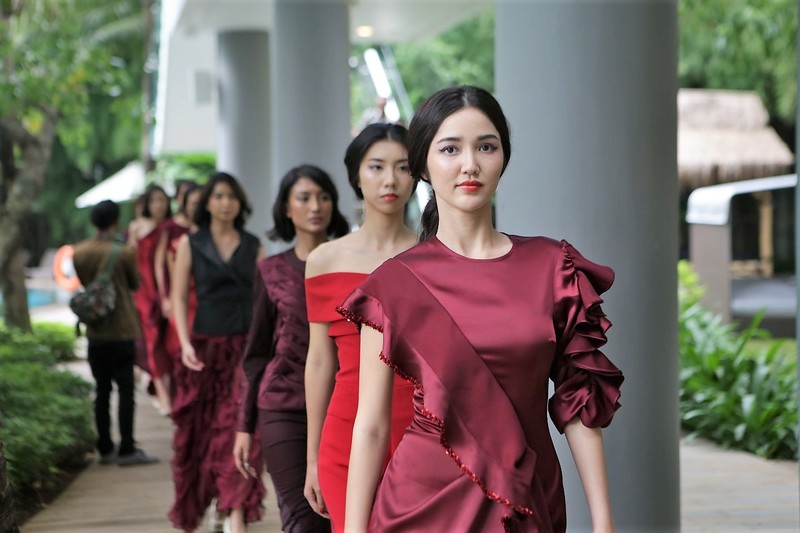 "With this collection, I would like to try to present an oasis in the middle of the life of urban women. With a loose and flowy style, I also want to reintroduce simplicity to the bustling life of the capital city, just like how Strongbow dreams of bringing natural freshness to the middle of the city,"

- Jeffry Tan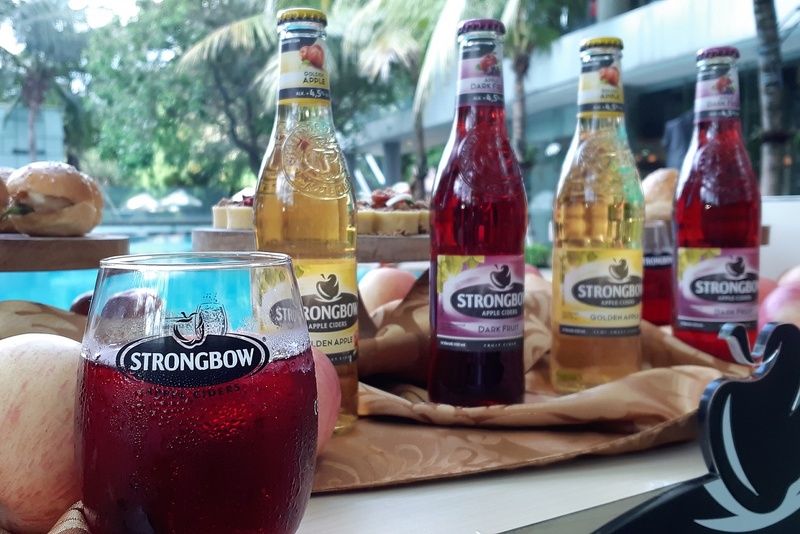 Strongbow's new variants of apple cider and Jeffry Tan's Capsule Collection were launched at Double Tree Hotel by Hilton Diponegoro on 22 March. The main events on that warm afternoon were a press conference, during which Mariskan and Jeffry explained how and why they decided to collaborate, and a fashion show presenting Jeffry's new collection.
At the press conference, Mariska told the press that the new products contain 25 per cent apple juice concentrate and 4.5 per cent alcohol from natural fermentation. The unique combination resulted in fresh and sweet taste enjoyable by men and women. Strongbow offered two new variants: golden apple and dark fruit.
Meanwhile, Jeffry presented his new collections in a fashion show shortly afterwards. He is inclined to show how women can look elegant in simple fashion items. Strongbow's Golden Apple variant was clearly adapted in Jeffry's new collection in white colour while the Dark Fruit variant is implemented in burgundy and midnight blue collection, referring to the strength and confidence of urban women.
"It is a pleasure for us to collaborate with Jeffry Tan to present our new collection for urban women. This collaboration shows that nature and city life can live side-by-side in a unique and simple way," Mariska said.
NOW! Jakarta encourages the readers to enjoy alcoholic beverages with full responsibility.