InterContinental Jakarta Pondok Indah recently celebrated the grand launch of its first bar takeover, The Bar Society.
From 6-20 April, the hotel invited top mixologists throughout Indonesia to showcase their talents in crafting signature drinks alongside house mixologist Baonk. Guests had the opportunity to taste the sublimely smooth and rich flavours of award-winning cocktails within a speakeasy atmosphere at the events hosted at various venues at the property.
There were cocktail infusions of Dubai's SKYY Global Challenge winner Immamudin Azai. Drawing inspiration from local ingredients, his innovative approach resonates with ancient Indonesian drinking culture whilst also embodying a sleek modern style. He was joined by seasoned bartender Koco Widyatno.
Indonesia's first World Class Representative and Jakarta bar veteran Kiki Moka focused on portraying a story and delivering new experiences through his different creations. He was accompanied by the staple blends of mixologist maestro Aldho Gunawan, Diageo Bartender of the year 2017 whose ability to fashion whimsically bold, yet sharp drinks in both flavour and presentation earned him nationwide recognition.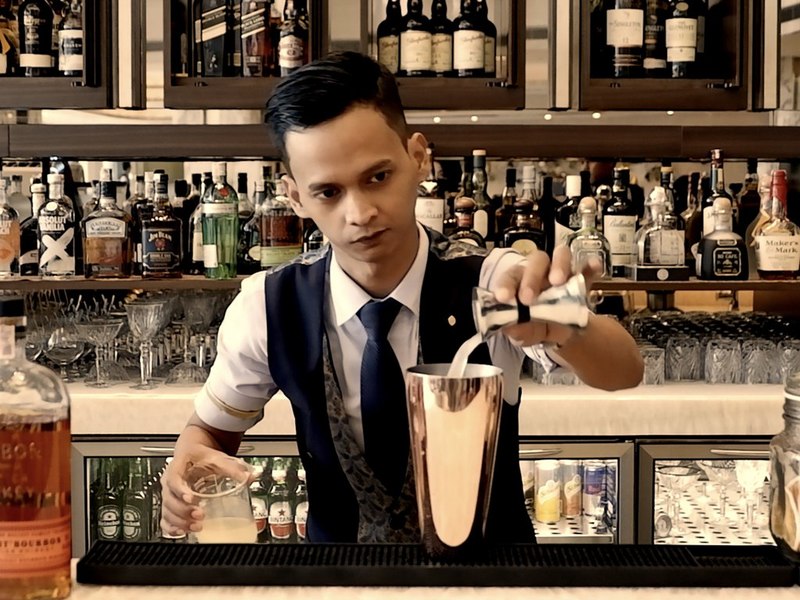 Eko Prabowo, currently Head Mixologist at The Tavern Gastropub in Semarang prepared his scintillating trademark drinks infused with local herbs and spices. Acclaimed mixologist Amel, who has ranked amongst the top 10 in championships across Indonesia, Singapore, France and the UAE was also among the lineup of top bartenders.
InterContinental Jakarta Pondok Indah
Jl. Metro Pondok Indah Kav IV TA
Jakarta
T: +62-21 39507355
www.jakartapondokindah.intercontinental.com