Famously known for its posh modern Cantonese cuisine, Hakkasan Jakarta also offers a bar department of exceptional quality. It is a lifestyle setup which offers a comfort for those looking for crafted cocktails while experiencing its catchy mixology, rock-n-roll style.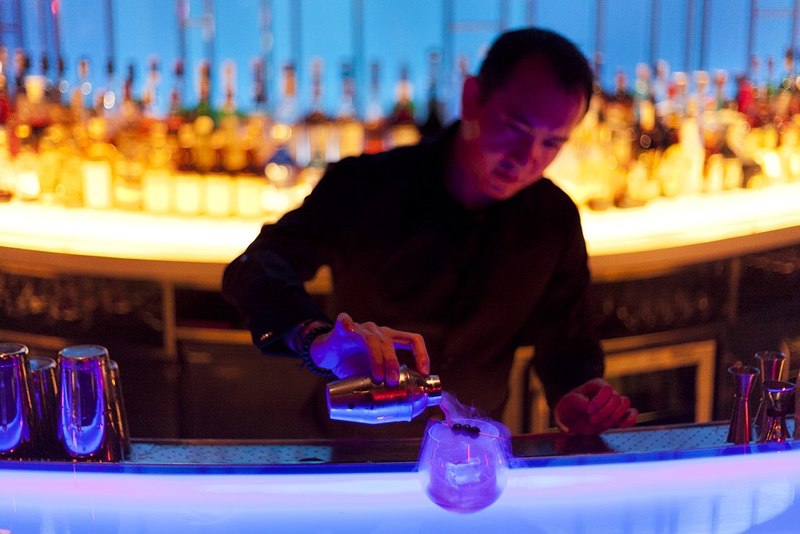 Shaped in a circular table, the Hakkasan Bar is designed with personal space in mind without sacrificing its 360° view of the city. Located in the centre of the dining area, the bar brings a casual ambience completed with a warm welcome from Hakkasan house mixologists. It doesn't feel overly lavish but quite friendly, as bars are supposed to be. Coming with a sophistication of its craftsmanship, the guest will be served with an expansive liquor and spirits creations. Guests are encouraged to drink cocktails at the bar and savour small bites prepared by the kitchen crew without sitting down at the main dining area.
You definitely want to speak to world-class mixologist Richard Charles, who is also the bar manager at Hakkasan Jakarta. With a total of 20 years of experience in the mixology industry — both local and international — Richard Charles is the right man to talk to about cocktails, a good start to create a fluid conversation at the bar table especially for those passionate about hand-crafted cocktails.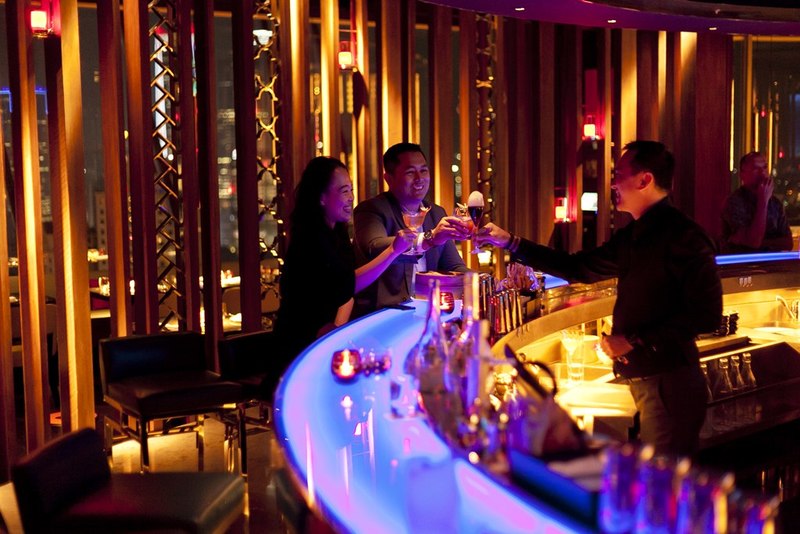 Thanks to his experience, Charles easily adapts with the Hakkasan concept as he has journeyed to numerous countries including Malaysia, Macau, Vietnam and Dubai, picking up mixologist savvy along the way.
Some of the favourites from Hakkasan's global creation of cocktails include the Hakkatini — an orange infused Ketel One vodka mix with Campari, Cointreau, brandy, apple and orange bitters. There is also The Hakka, a concoction of Ketel One vodka, sake, lychee, lime, coconut and passion fruit which can be found in any Hakkasan out around the world.
Don't miss the Only at Jakarta selection, which consist of six choices of signature cocktails exclusively available in the capital. The Corn & Pepper is a Bulleit bourbon based cocktails mixed with Balinese rice (brem) wine, Sichuan peppercorn, aromatic bitter, finished with wood smoke. The exquisite Corn & Pepper has a complex note with a natural sweetness and balanced acidity from the rice wine blends with a bold bourbon whiskey and it triggers your sense from the smell of grilled corn and smoked coffee wood.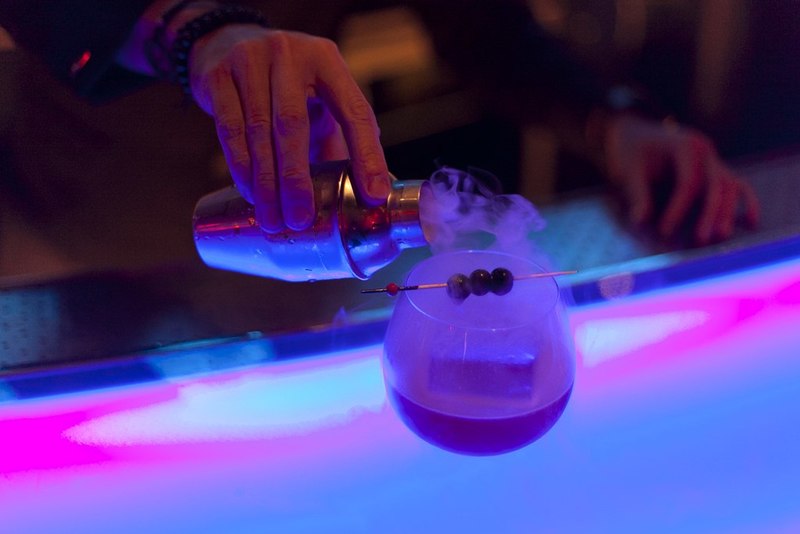 Another signature you don't want to miss is the Smoky Fuchow, which is a great pairing to Hakkasan savoury dishes. A combination of Plantation Original Dark Rum, sake, cranberry, lemon, lime, Angostura bitters and lapsang souchong tea is oriental twist matched with Hakkasan character. Other signature drinks exclusive available in Hakkasan Jakarta include the Ginger Thyme, Long Yin, Truffle Bo Lou, and Winter Solstice.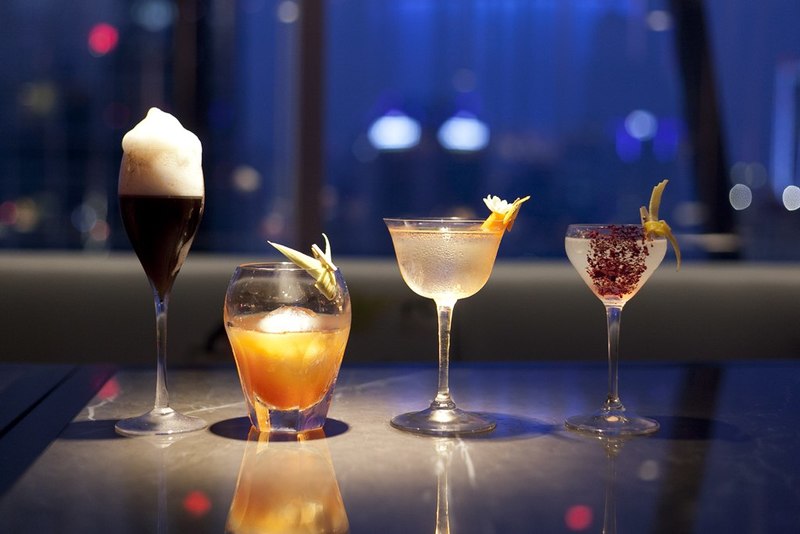 "We try to create something which will not go far from Hakkasan concept using typical ingredients which is related with oriental Cantonese cuisine. Only at Jakarta is our appreciation to local ingredients which fused with Hakkasan typical ingredients and cocktails itself," Charles says.
Hakkasan Jakarta
Alila SCBD Lot 11
Jalan Jend. Sudirman, Kav. 52-53
T: +62 21 50808766
FB: HakkasanJakarta
IG: @hakkasanjakarta
www.hakkasan.com/jakarta