De La House , known for its edgy bars, Leon, Goldstein and TwentyFifth, recently introduced its fifth establishment in Jakarta—Roosevelt. Nestled at Goodrich Suites Hotel on Jl. Antasari, the restaurant and lounge offers a grill and and bar dining experience in a space that is perfect for that after-work or weekend hangout.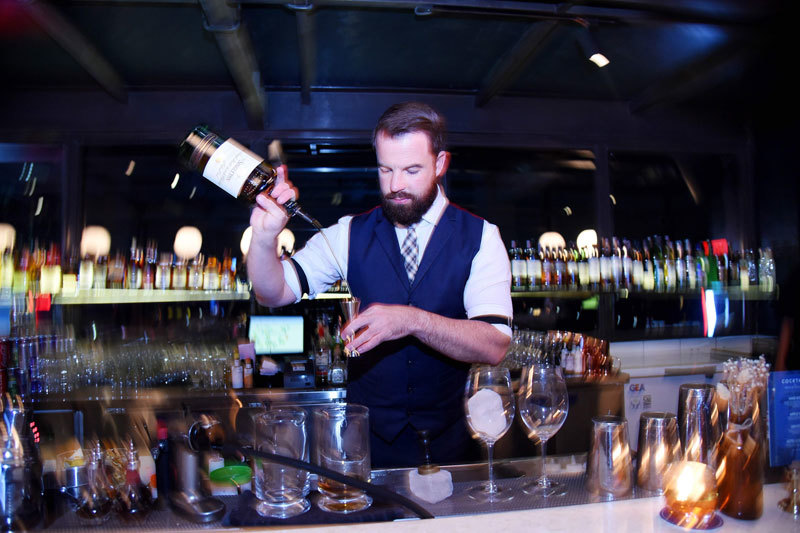 Mature, yet youthful, Roosevelt strikes a balance between work and play. Roosevelt welcomes guests with its natural light that falls at sharp, clean angles in its interiors that are best described as industrial meets modern.
The ambience is relaxing with plenty of comfortable seating for one to enjoy one's time here either alone or with friends. Tuck into a range of dishes from starters to dessert. The menu here is influenced by island comfort food that pair well with a wide selection of liquors, wine, and refreshing cocktails.
Led by Chef Bobby Zean, Roosevelt mainly features its impeccable woodfire grill with premium steaks such as Stockyard OP Ribeye, Tajima Ribeye, and Auskobe Striploin. For starters there are dishes like Seacuterie, a Miso cured salmon served with provençal hamachi and yuzu.
There's also a Tomato Momotaro and Avocado Tuna Salad which is a refreshing Cuban-Asian twist to try before the Halibut Soy, Asian Short Rib Beef Stew, or Tajima Burger as main course. To finish up the White Chocolate & Mango Fruit Lava is perfect choice as are Berries Minestrone or Vanilla Tart Butterscotch.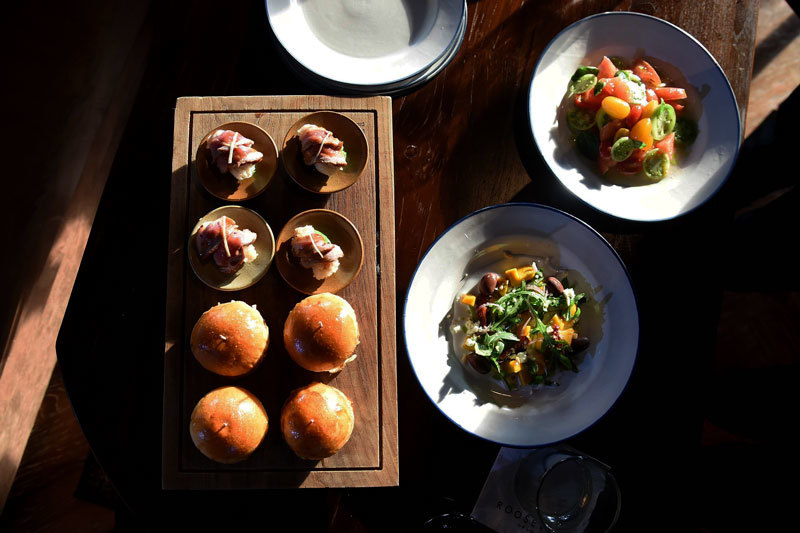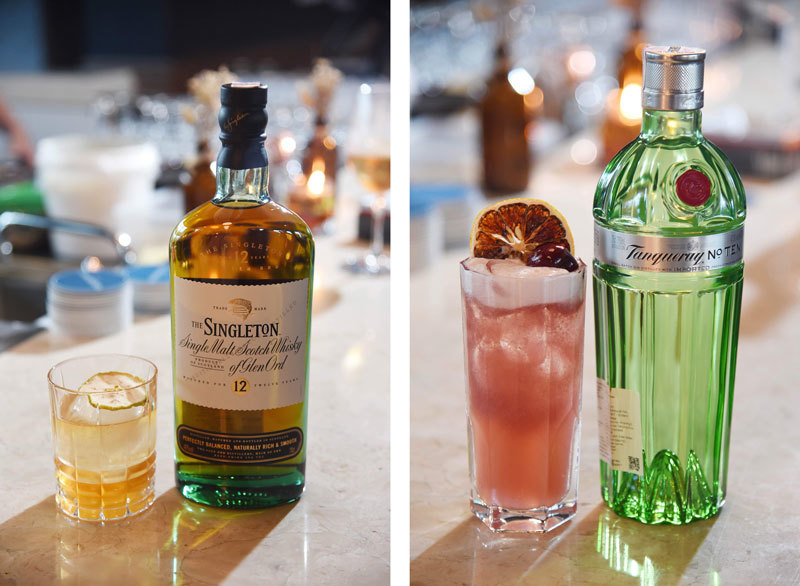 At the bar, choose from a wide selection of liquors and wine that is perfectly paired with the food, especially steak. Roosevelt's signature cocktails are also delicious, including the Elder Martin with its combination of Absolut Vodka, Elderflower Liqueur, lemon, homemade anise syrup, and homemade Spanish bitters.
For something gutsier, go with the Smoking Barrel. The combination of rum, grilled tangerine, Grand Marnier, hibiscus syrup, and orange juice will certainly be a fiery jolt to the palate. The bar also serves the classics, Moscow Mule, Sex on the Beach, Old Fashioned, and Manhattan.
Roosevelt offers urban denizens who want a break from their week a fresh perspective of the capital city.
Roosevelt Restaurant & Lounge
Goodrich Suites, Jl. Pangeran Antasari no 60 – 8th Floor, South Jakarta
Opening Hour : 11am -1am, 8am - 1am on the weekend
Phone: 021 27937122
www.rooseveltjakarta.com
Instagram: @roosevelt_jakarta