Combining multiple elements to create an ideal day-and-night ambiance, this newborn establishment projects an ambitious vision.
Lavva is a nocturnal amusement destination, built to serve fast-changing urbanists in the capital. Situated at premium lifestyle destination, Plaza Senayan, Lavva is a restaurant, lounge, KTV Suites and whiskey bar all in one place. The upscale lounge is an interpretation of executive realness with no lie to its posh and swanky attitude. A spacious rectangular hall with high ceiling covers the main lounging area dotted with comfortable sofas with a total capacity of 150 guests.
The lavish establishment is not limited for nightcrawlers as the lounge opens its door starting from 11am to cater to guests looking for a stylish lunch and dinner paired with a list of wines to elevate any dish. Michelin Star Chef Takashi Okawa leads an experienced culinary team in serving an array of international dishes including his signature offering of Japanese-Italian cuisine.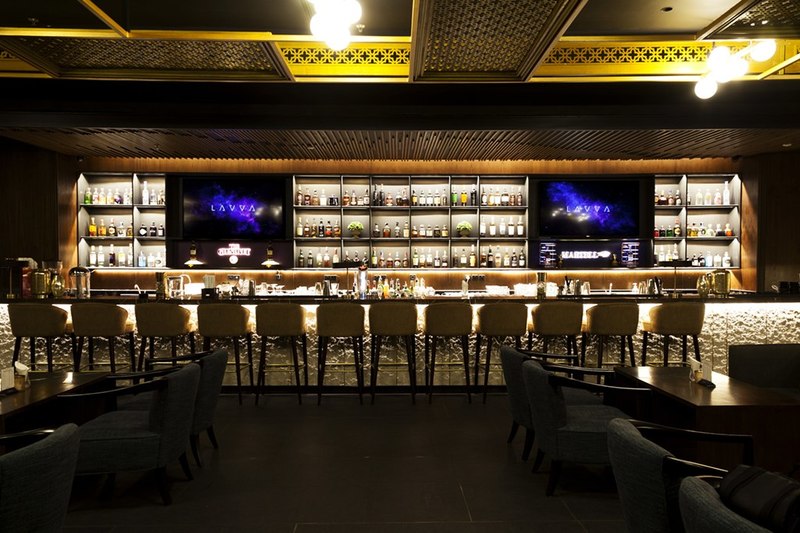 Lavva offers great music every night as bands and DJs dish out popular tracks with creative mixing and arrangements. A giant 4K widescreen in the background displays visual experience with a matching transition to the rhythm and beat. Each night brings a different musical experience, from the top list of easy listening pop to nostalgic nights with 90s vibe and more. Don't miss some of these signature drinks to complete your Lavva experience: ABC 123, Lips Sensation, Bubly Tini and Asia Afrika.
With no hesitation, complete your leisure time and lit up the moment with an abundant collection of whiskies. There is premium whisky by the glass such as Macallan, Singleton, Ballantines, Glenfiddich, Balvenie and Highland Park. Why not try the Canadian, Indian or Taiwanese whisky, for a change. Those looking to get personal with single malt whiskies are welcome to sip a glass of Islay, Speyside, Chechoslocakian, Tasmanian and Campbeltown whisky.
In addition to its speakeasy bar, go upstairs and head on to Ultra Bar, which specifically serves a diverse range of expensive spirits, liquors, and cocktails, available only for guests with an active membership. For those wanting an intimate session with their groups, 20 rooms of karaoke suites built with recent KTV technology and it's open for service from its extensive restaurant and bar department.
Lavva definitely goes beyond the norm for conventional lounges. On the other side, Lavva comes with a genuine personality, which provides versatility to its guest to enjoy their own time.
Lavva Lounge
Plaza Senayan, Level 4
Jalan Asia Afrika No. 8
T: +62 21 5790 0041
IG: @lavvalounge
FB: Lavva
www.lavva.bar