The fifth edition of 100% Manusia Film Festival officially starts from 25 November - 1 December 2021. Twenty five films on human rights issues from 15 countries can be streamed by audiences within the Indonesia region via Festival Scope. Other than film screenings, 13 fringe events such as discussion, exhibition, music performance, webinar, and virtual health care can be followed through virtual channels such as Zoom, Youtube, and Instagram. All screenings and fringe events in 100% Manusia Film Festival can be watched and followed for free of charge.
The festival was opened by German produced film, The Exam, which told the journey of Rojin, a teenager who struggles to pass university entrance exam so she will not be forced to marry by her father. Directed by Shawkat Amin Korki, the film won the FIPRESCI International Critics Prize, Karlovy Vary International Film Festival 2021. The Exam shows the unfair reality that children and women often face not only in Indonesia, but also in other countries as well.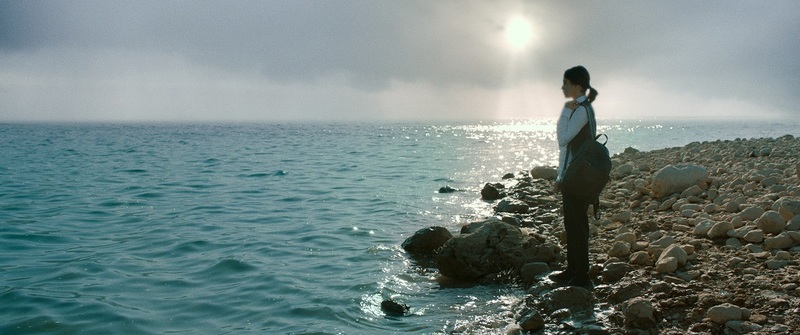 Following the virtual Opening Ceremony, 100% Manusia Film Festival proudly opens a photography exhibition 100% Exhibition Journey: Human. Through 15 photos with 4 stories, filmmaker and photographer Kiki Febriyanti, takes us to discover the narratives from minority groups who oftenly dismissed and negatively stigmatized. Curated by Rosa Panggabean, senior female photographer, the exhibition can be watched virtually on the festival's Instagram and YouTube channel. The audience can download the exhibition catalogue on 100persenmanusia.com and join the IGLive 100% Stay At Home: 100% Exhibition Journey: Human for the Artist Talk with Kiki Febriyanti on Sunday 5 December 2021 at 19:00 WIB.
Other than film screening, audiences can participate in discussion about the issues portrayed within the film that are being screened in 100% Manusia Film Festival through 100% Film Chat and 100% Webinar. More than 15 filmmakers will attend the 100% Film Chat, a lively and interactive discussion via Instagram Live. Selected films will also be discussed thoroughly in 2 webinars during the festival:
100% Webinar: Ending Violence, Rolling, Action! - 29 November 2021, 19.00 WIB. Speakers: Scholastique Mukasonga (Author and scriptwriter of Our Lady of the Nile), Annisa Adjam (Director My Clouded Mind) Siti Mazuma (LBH APIK) and Meninaputri Wismurti (moderator, film curator). Registration link: bit.ly/100PM-Webinar1

100% Webinar: Disability vs Accessibility - 30 November 2021, 19.00 WIB. Narasumber: Mischa Kamp (Director of 'Romy's Salon'), Mohammad Ismail (Director of 'Falhan's Love'), Nurul Saadah Andriani (Director of SAPDA), dan David Irianto (moderator, founder of Greatmind). Registration link: bit.ly/100PM-Webinar2
All webinars will be equipped with an English-Indonesian translator and sign language interpreter.
For detailed information on 100% Manusia Film Festival, visit 100persenmanusia.com or go to their social media on Instagram, Twitter, Facebook, and Youtube: 100persenmanusia.