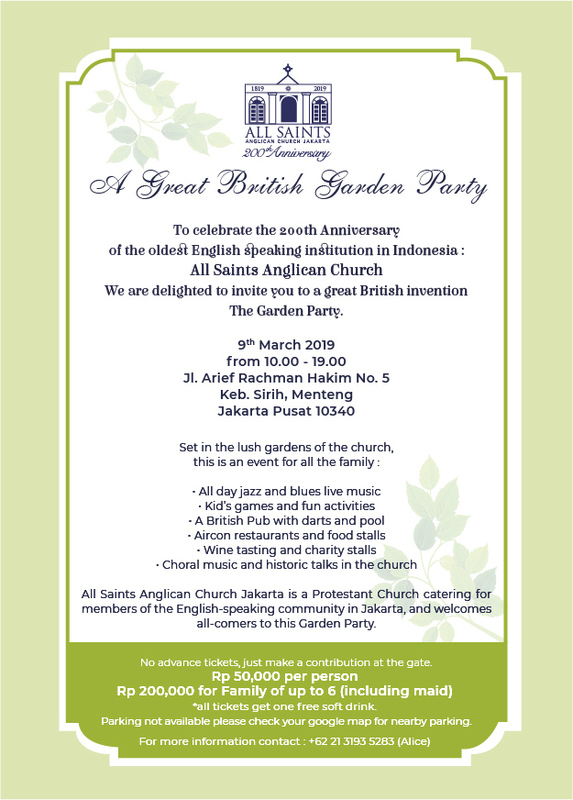 The oldest English speaking institution in Indonesia All Saints Anglican Church celebrates its 200th Anniversary by holding a Great British Garden Party. The event is slated on Saturday, 9 March 2019 from 10 AM to 7 PM at Jl. Arief Rachman Hakim No. 5, Kebon Sirih, Menteng, Central Jakarta.
Family are welcomed to enjoy all day jazz and blues live music as well as kid's games and fun activities. The guest could also indulge themselves at a British Pub and play darts and pool or visit Aircon restaurant and food stalls. Don't misss wine tasting and participate yourself at charity stalls. The event will be enlivened by coral music and historic talks in the church.
No advance tickets, only contrubution for IDR 50.000 per person and IDR 200.000 for family up to six members. All tickets get one free soft drink. Nearby parking is recommended as parking is not available at church area.
For more information, contact +62 21 3193 5283 (Alice).