Indonesian Luxury, the newest in the tech start up world in Indonesia, will offer the one and only definitive online resource for everything you need to acquire, build and style a luxury home in Indonesia. By providing a curated listing of the best Indonesian galleries, interior designers, architects, luxury furnishings and real estate; Indonesian Luxury is the complete 360 degree solution for art and design. The event will be hosted by fellow art and design lovers Jeannie Jusuf, Linda Tand, Roland Adama nd Erza S.T. and Kezia Karin.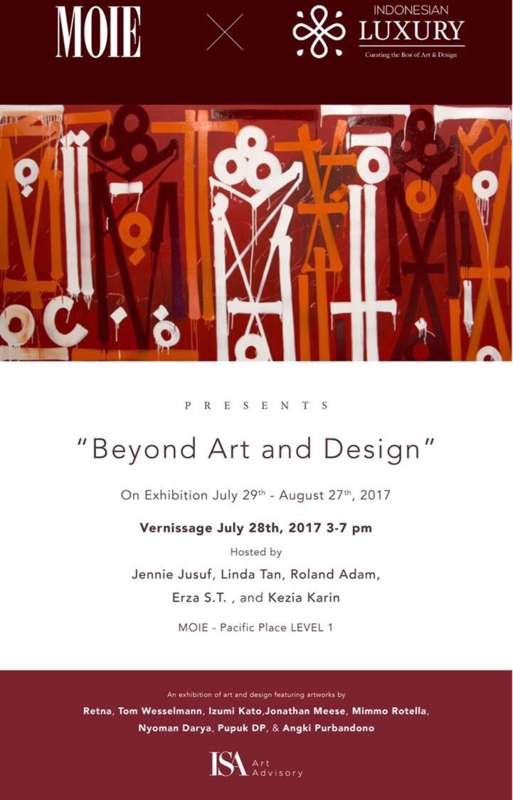 Beyond Art and Design is curated by ISA Art Advisory. The exhibition features a range of works from western modern to Asian contemporary art and photography. Among the artists represented are Tom Wesselmann, RETNA (an American pop artist), Jonathan Meese, Mimmo Rotella, and Asian artists including Izumi Kato Nyoman Daria, Pupuk DP, Kinez, Riza, and Angki Purbandono. The exhibition has a wide range of artworks to appeal to every
taste, style and budget.
Website: www.indonesianluxury.com
Facebook : https://www.facebook.com/IndonesianLuxury/
Twitter: https://twitter.com/indonesianluxry?lang=en