Come and join our Open Air Screening "Kunstkring Movie Night". Together with Europe on Screen Festival 2018 we proudly present great European favorite movies to be played on the ground of Tugu Kunstkring Paleis from 9th May 2018 – 12th May 2018. Screening will be starting on 7PM.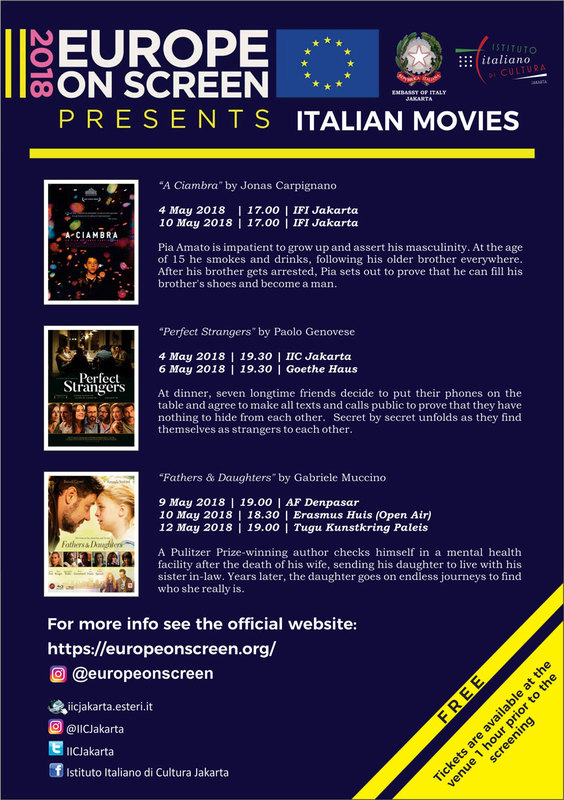 Wednesday, 9th May 2018: Atomic Blonde (Germany)
Thursday, 10th May 2018: Wind River (UK)
Friday, 11th May 2018: The Hitman's Bodyguard (Nederlands)
Saturday, 12th May 2018: Fathers and Daughters (Italy)
Screening is for free.
Food and drinks are available.
more information visit http://europeonscreen.org/