Food & Hotel Indonesia (FHI) 2022 returns for its 16th edition in the new normal era. This year FHI will be held in conjunction with Hotelex Indonesia and Specialty Food Indonesia incorporating Retail Indonesia.

Over 400 companies from 20 countries worldwide are occupying our exhibition halls. FHI gives international companies an undisputed entry point into this thriving and lucrative market. Providing unprecedented access to top culinary and hospitality manufacturers, distributors, and retailers. FHI has become the spearhead for companies that are looking to expand their market reach across worldwide borders and continues to support an accelerated sustainable business growth to help the sectors shine globally and making Indonesia 4.0 towards 2030.

You wouldn't want to miss the chance of learning from key players in the industry, while networking with the world's best industry professionals through various events and features. This year's FHI brings you exciting and renowned featured events brought by key associations in the F&B and hospitality. Challenge yourself in the Pastry & Baking Challenge by the Indonesia Pastry Alliance (IPA) or show off your skills and grab the chance of gaining the title of Indonesia's Brewer's Champion or Indonesia Barista Champion and represent Indonesia at the World Barista Championship. You will also be able to gain knowledge from our variety of seminars and workshops such as our Masterclass and Culinary Talk by the Association of Culinary Professionals (ACP), learn how to build successful gelato businesses from professionals at our Gelato Workshops by Espresso Italia and deepen your expertise in wine pairing at our Wine Workshops by the Indonesia Sommelier Association (ISA) Jakarta Chapter and network with key players in the Halal and various industries with our Business Matching programme. Join us and experience FHI's exciting atmosphere!
Save IDR 150.000,- and get easy access to our 4-days FHI 2022 event by pre-registering through the link below. Pre-registrations are opened until July 18th, 2022.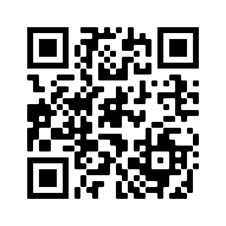 www.foodhotelindonesia.com/pre-registration
To learn more about FHI 2022, visit our website:
Follow us on:
IG: @foodhotelindonesia_fhi
FB: Food & Hotel Indonesia
Linkedin: Food & Hotel Indonesia
Youtube: Food & Hospitality Series_ID