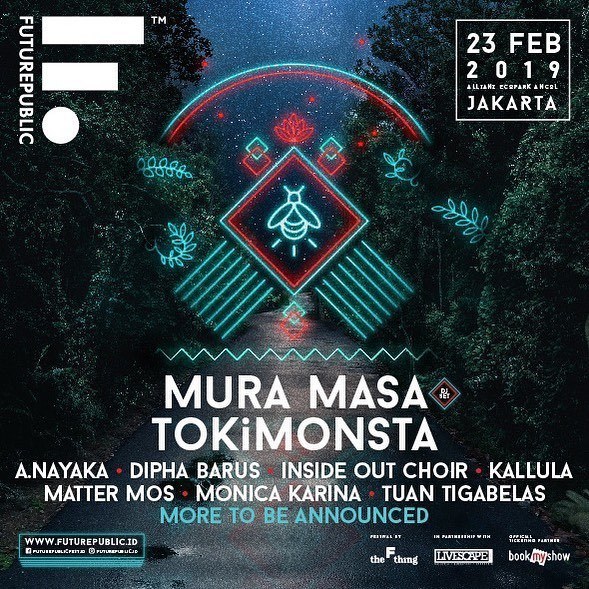 Number of local and international artists will be performing at Futurepublic, a brand new music festival to kick off in 2019 which feature a multi-sensory concept that binds together music, fashion, and visual art technologies. International performers includes Mura Muasa, Tyga, and Tokimonsta. Indonesian artists such as A Nayaka, Dipha Barus, Diskopantera, Kallula, Matter Mos, Monica Karina, Nadin Amizah, Onar, Iwa K, Saykoji, Sweet Martabak, Ramengvrl, and Teza Sumendra, Tuan Tigabelas will lit the festival.
Futurepublic is a brand new experiential music festival by The F Thing. To kick things off, in 2019, The F Thing partners up with Livescape Group, bringing festival goers into an immersive new world. Futurepublic aims to cater to millennials and millennial-minded people while explore the expansive music market by having both live performance and electronic artists.
Futurepublic, An Experimental Music Festival
23 February 2019
Allianz Ecopark, Jakarta

For more information, visit futurepublic.id and book the ticket here Bookmyshow.