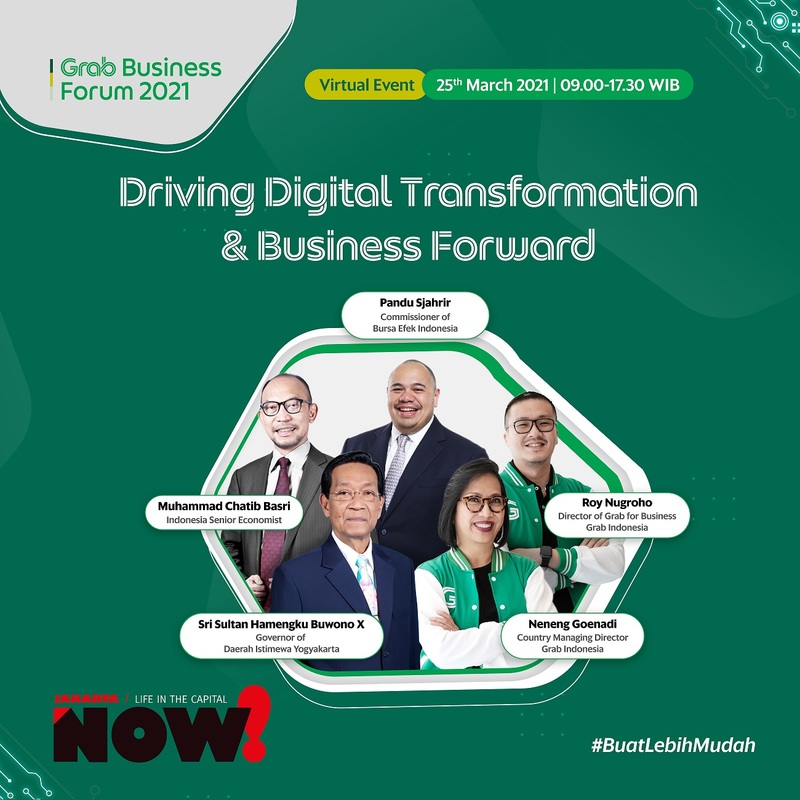 Grab for Business Indonesia proudly presents Grab Business Forum, an annual discussion
forum for business leaders featuring leading economic experts, industry leaders and
prominent government representatives with the hope of harnessing the power of digital
technology in simplifying everyday everything corporate needs towards achieving maximum
productivity & efficiency.

Get your front row seat on 25 March to get the latest Indonesian economy outlook and its
digital transformation advancement, along with various other applicable tips from our
esteemed clients from multiple industries (Financial Sector, Healthcare, Media, Ecommerce
and many more) on how they've sailed through & thrived during the uncertain times with our
Discussion Panels and Business Talks.

Also, make sure to unlock the secret behind Grab for Business' role in supporting their
business.

Sign up now and get more info on: http://grb.to/GrabBusinessForum
#BuatLebihMudah #TeamGrab #GrabID #GrabForBusiness