Indonesia's annual creative festival that inspires and connects creative communities to meet, share and engage is back!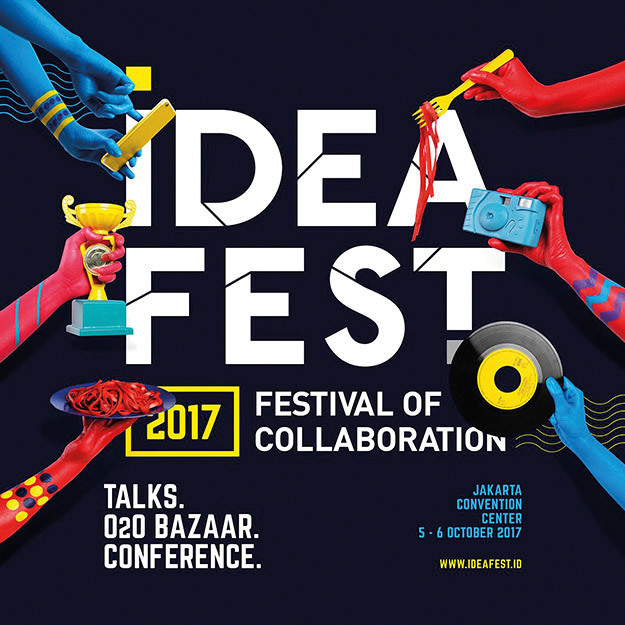 The festival's goal, now in its seventh edition, is to be a creative hub for all creative stakeholders, from government, investor, media, innovator, entrepreneurs, community and educators by bringing together local and international speakers. IDEAFEST 2017 features 180 keynotes, panelists and creative speakers in interactive sessions.
Visit www.ideafest.id for more information.