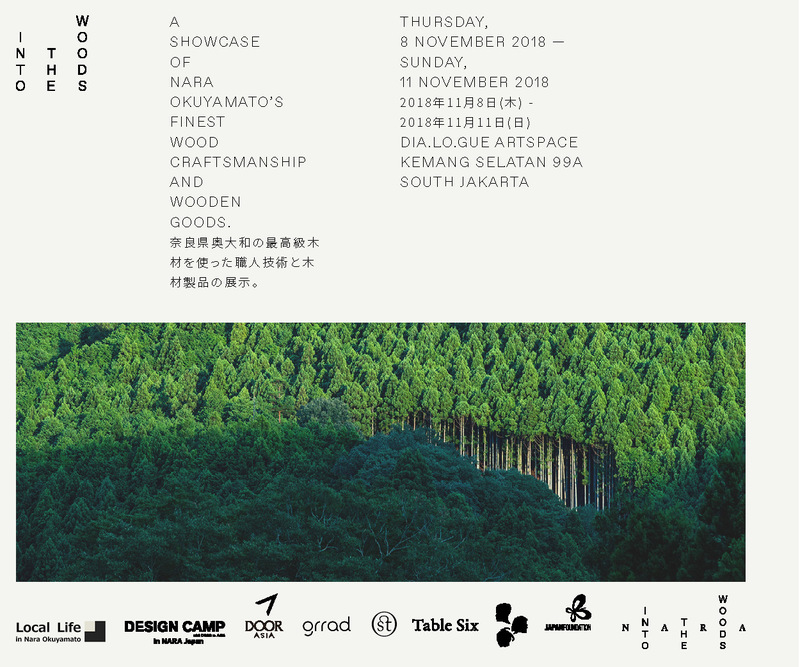 Join us Into The Woods as we explore the crafts and wooden goods from Nara Okuyamato, Japan.
For this exhibition Design Camp has selected the works of 7 wood makers and 2 wood companies.
More than a design exhibition, Into the Woods invites us to trace back our appreciation towards nature and the immense possibility of the forest.
Dia.lo.gue
8 - 11 November 2018
Talk and Discussion: Closer to Nature
Being in nature has always appealed to the modern city inhabitants but how has living closer to nature influence the way design and crafts is conducted? Designers and programme organiser of Design Camp share the panel to discuss their experience of forgoing city life.
Dia.Lo.Gue
10 November 2018