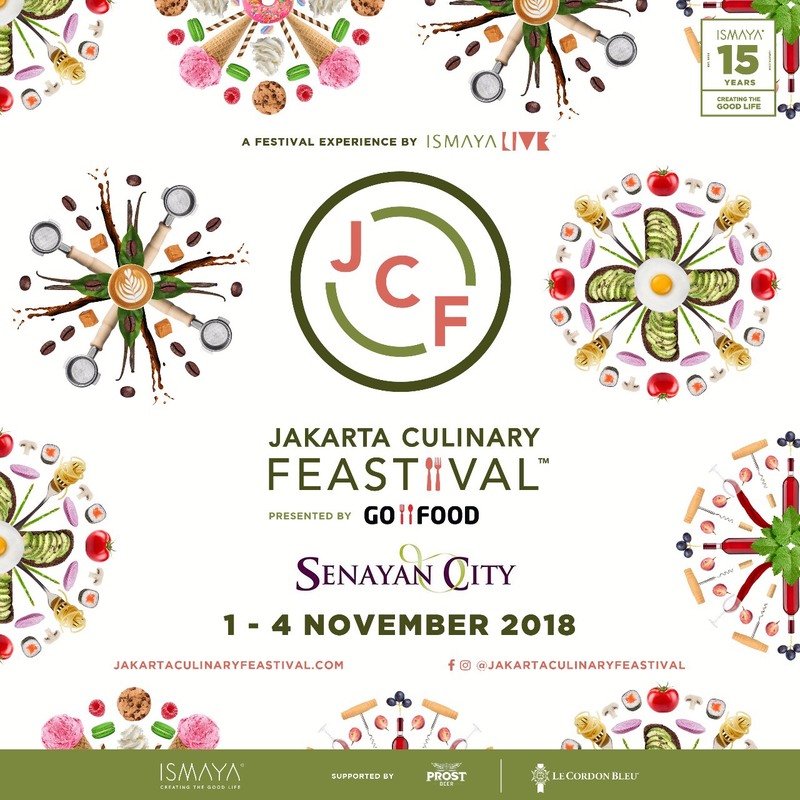 Following its successful comeback last year after a 5-year hiatus, Jakarta Culinary Feastival is set to return on 1-4 November 2018 at Senayan City, Jakarta.
Organized by Ismaya Live, the festival is bringing an all-rounded culinary festival experience through its 4 elements; taste, sip, learn, and fun, with an extraordinary lineup of international and Indonesian culinary stars, set to be announced soon.
"Aside from enjoying all the many food & drinks from participating tenants, visitors will get to watch and interact with various culinary stars that include chefs, mixologists, pastry chefs, baristas, and F&B business experts," said Sarah Deshita, Brand Manager of Ismaya Live.
WATCH: Jakarta Culinary Feastival Official After Movie HERE
Tenant registration for F&B-related businesses to showcase their brand at the festival is now open. Brands can simply send their brand's profile via email to [email protected]. "Not only restaurants and F&B establishments, businesses offering cooking equipments, culinary schools, and even food ingredient growers or distributors are welcome to take part in the festival," Sarah continued.
The festival also launched its first chef competition entitled 'The Chef Hunt 2018'. Together with world leading culinary school, Le Cordon Bleu, the competition aims to give a platform for emerging chefs in the scene. The winner of The Chef Hunt 2018 will get to perform at the festival.
"Through The Chef Hunt 2018, we're providing a platform for aspiring chefs to bring their passion in cooking to a whole new level," said Sarah.
The competition is open for Indonesian citizens and KITAS holders aged 17 to 30. The rules & regulations of the competition are available online at www.jakartaculinaryfeastival.com.