Pizza e Birra always strives to be your go-to place to have the trifecta of life: Pizza, Beer, and Fun! They also believe that great beer should not only be consumed but also something to celebrate about.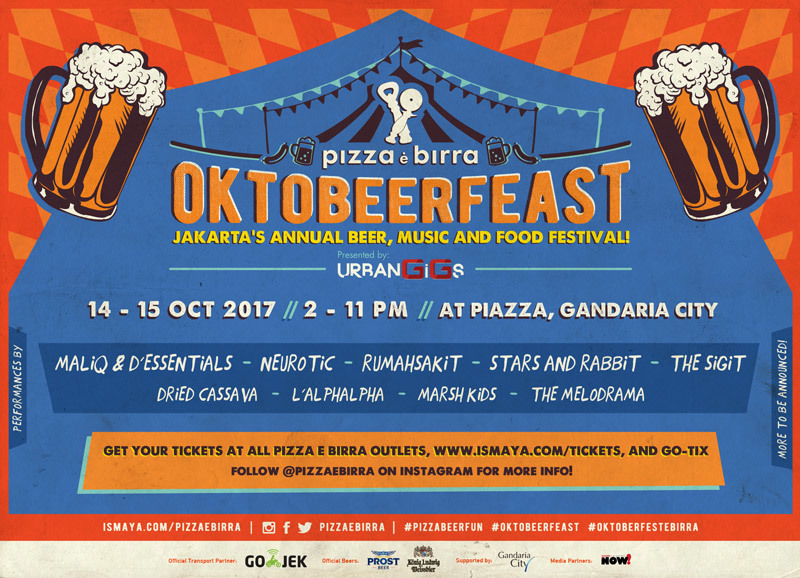 Inspired by Oktoberfest—the Germany's annual beer & food festival that is famous worldwide, Pizza e Birra is currently holding OKTOBERFEST E BIRRA, their biggest event of the year. Under the big umbrella campaign, they will present you two days of festivity full of free-flow beer, music, and Oktoberfest food in PIZZA E BIRRA OKTOBEERFEAST!
Don't miss out the event!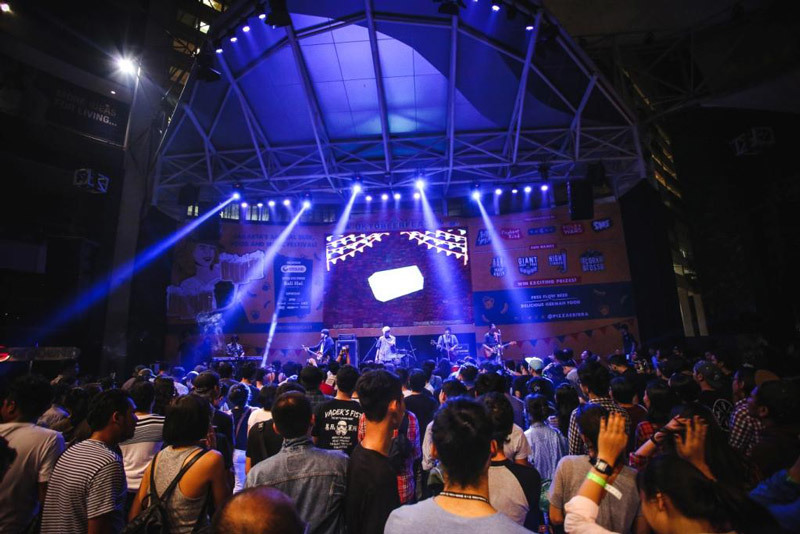 This year, the third PIZZA E BIRRA OKTOBEERFEAST will also give you the satisfaction of live band performances, more beer, and more fun games with the best door prize: FREE return flight tickets to Germany!
Artist line up:
14 October
Agrikulture
L'Alphalpha
Maliq N D'Essentials
Marsh Kids
Neurotic
Pijar
15 October
Dried Cassava
Rumahsakit
Stars and Rabbit
Teddy Adhitya
The Melodrama
The S.I.G.I.T
And more to be announced!
Ticket Price (free-flow beer included):
Pre-Sale Price – valid until 30 September 2017
Daily Pass : IDR 120.000
2 Day Pass : IDR 200.000
Normal Price
Daily Pass : IDR 160.000
2 Day Pass : IDR 300.000
Ticket is available on:
For more info on Pizza e Birra, click: www.ismaya.com/pizzaebirra
Or follow on Facebook: www.facebook.com/pizzaebirra
Twitter: www.twitter.com/pizzaebirra
Instagram: www.instagram.com/pizzaebirra