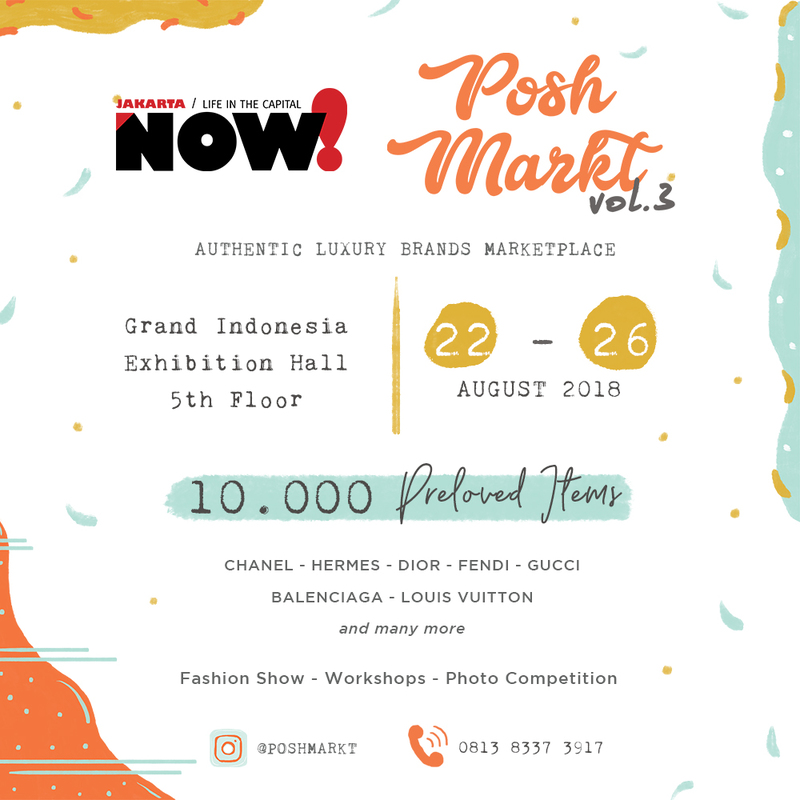 After successfully held the previous Posh Markt with a total of more than 20.000.000 visitor, Posh Markt Vol.3 which is an Authentic Luxury Brand Marketplace platform will be held once again from Wednesday, August 22nd – Sunday, August 26th 2018 at Grand Indonesia West Mall Exhibition Hall 5th floor.
Posh Markt's visitors will be presented with Parisian Street Market themed Pop Up Market atmosphere. The visitors can find bags, shoes, accessories, pre-loved or brand new from world-class brands such as Chanel, Gucci, Hermes, Louis Vuitton, Balenciaga, Fendi, and many others.
Besides shopping, visitors can also participate in multiple activities such as photo competition, workshops and Beauty Class with theBalm Cosmetics. Not to be missed Posh Markt Vol.3 also offers Kids Fashion Show and Coloring Competition for your children.
Spend your week with Posh Markt. Vol.3. For the excitement and more info please visit Posh Markt Vol.3 Instagram @poshmrkt
See you there!