This year, SANSKERTA came back with the title "RAHWANA", adapting a story based on Kecak Dance from Culture. A story that tells Rahwana's point of view to introduce another figure of the antagonist. SANSKERTA 2018 takes the theme of "Maturity" or maturity, which can give the audience time to reflect for a moment reflecting on each other.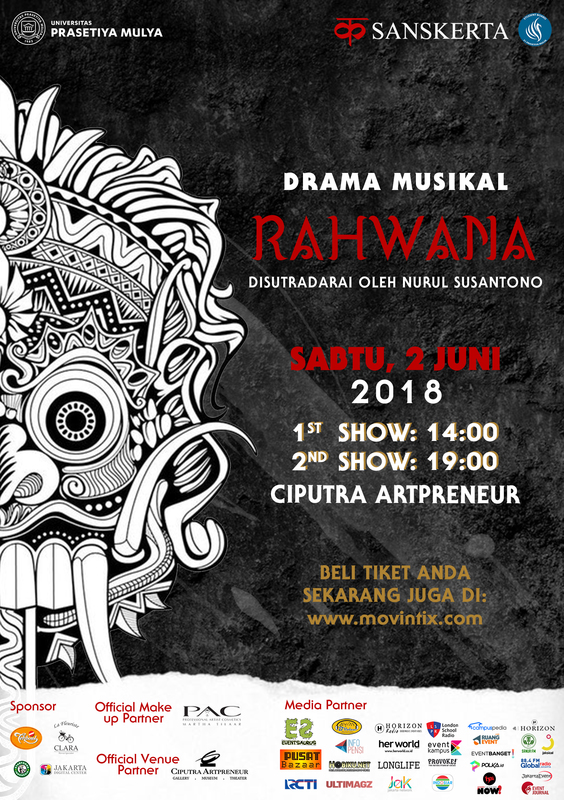 Watch the SANSKERTA 2018 show: RAHWANA on June 2nd, 2018, at Ciputra Artpreneur, Lotte Shopping Avenue.
Show 1: 2pm - 5pm
Show 2: 7pm - 10pm
Contact Person
Jessica / Line: jessicapriscillaa / 08170910416
Sharon / Line: Sharongbrll / 085899984595
See you at SANSKERTA 2018!