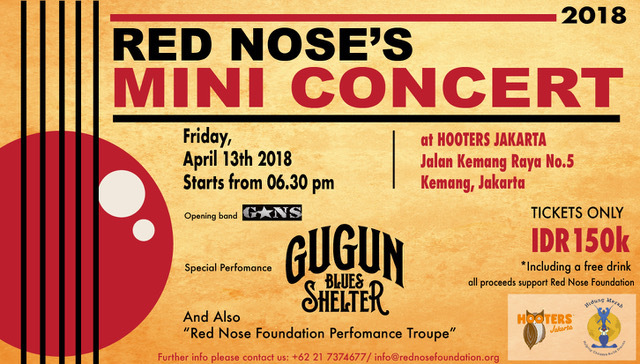 Red Nose Mini Concert is coming soon! The event will be held on Friday, 13th April 2018 at Hooters Jakarta and will be enlivened by Gans, Gugun Blues Shelter and also Red Nose Performance Troupe.Tickets are ONLY 150K per person, including a free drink. Also, you will have the chance to win doorprizes!
To reserve a ticket, please email [email protected] or call +6221 7374 677 for further information.
100% of proceeds are donated to Yayasan Hidung Merah to support children build their dreams!