Every fourth
Saturday

in the month, Hotel Mulia Senayan's Cascade Lounge hosts a Special Guest Star performance. This month's event will feature Stephen Bowman, singer and founding member of award-winning British vocal group "Blake" to set the mood for a romantic evening.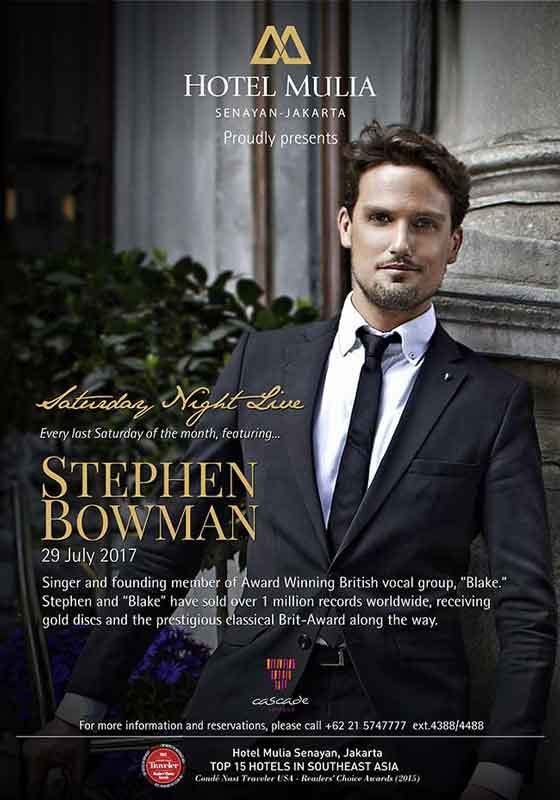 Stephen and "Blake" have sold over 1 million records worldwide, receiving gold discs and the prestigious Classical Brit-Award along the way. Stephen continues to write music for himself and others. The 2010 single 'Unsung Hero' on Blake's 3rd studio album 'Together' was written by Stephen in collaboration with legendary US song writer Denise Rich (writer of top ten US hit "Frankie").
For more information and reservations please contact +62 21 5747777 ext. 4388/4488.