To commemorate the upcoming 72 years of Indonesian Independence, the Ministry of State Secretariat of the Republic of Indonesia for the second time holds the exhibition of Presidential Palace Collections Painting at Galeri Nasional Indonesia under the theme "Senandung Ibu Pertiwi" (Songs of the Motherland).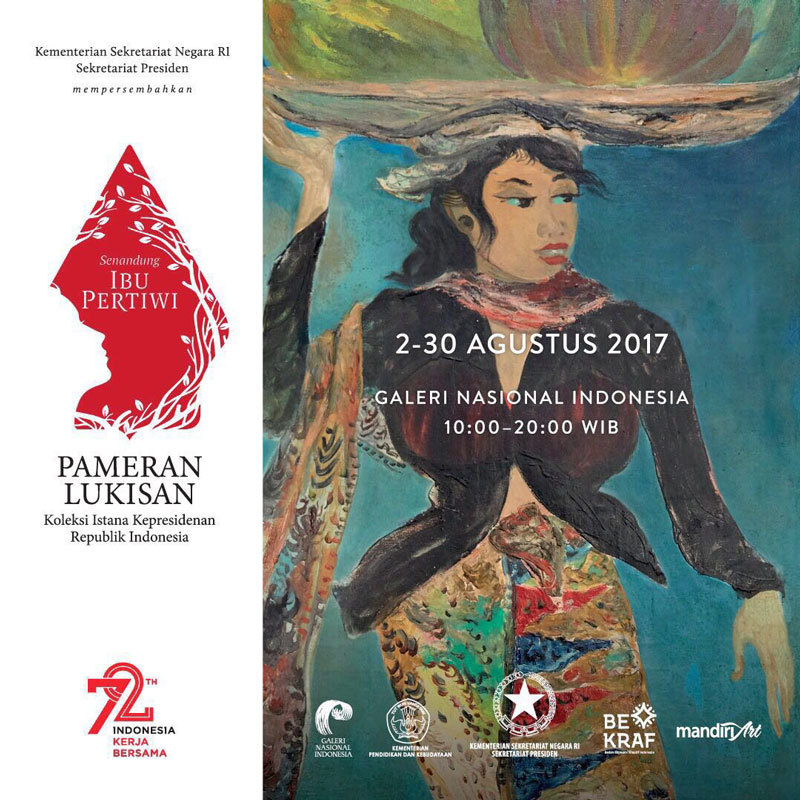 Out of the thousands of paintings that usually grace the walls of the Presidential Palaces (Cipanas Palace and Bogor Palace), this year's exhibition features 48 different artworks from 41 different artists from the 19th and 20th century. Many of the artworks are from well-known maestros, such as Basoeki Abdullah, Raden Saleh, Itji Tarmizi, Hendra Gunawan and Lee Man Fong.
This year's exhibition is divided into four different categories; nature, everyday life, culture and identity, as well myths and religion, all of which make up the rich characteristics and diversity of the motherland.