Children are innocent, pure and they are the source of hope for the future. They have the purity in understanding themselves through family and environment, the purity that brings a "mutual-respect" and "mutual-care" attitude. This spirit is started in the family, grows together with friends in their environment, and finally implemented in real life as adults contributing not only to their nation but also to the world.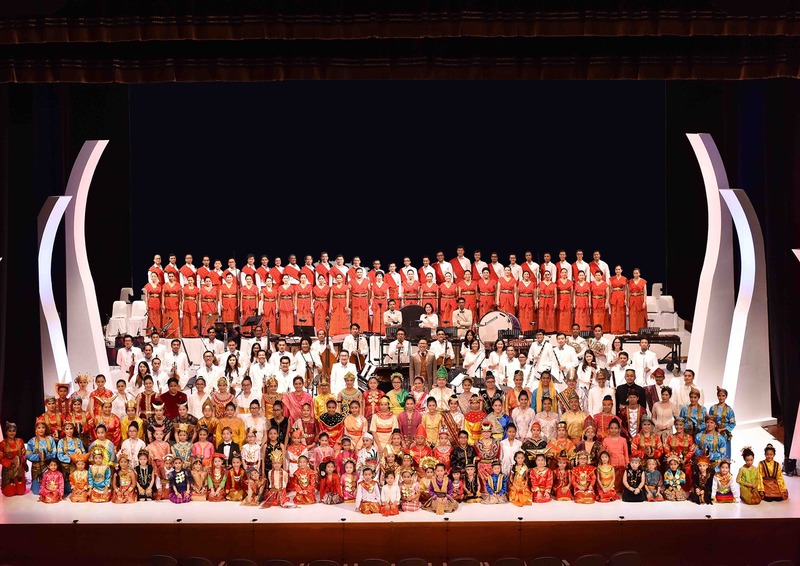 Due to the important role of the children and the spirit of respecting the children's right to have the songs which are really suitable for them, Jakarta Concert Orchestra together with Batavia Madrigal Singers and the Resonanz Chidren's Choir are back with the "Simfoni Untuk Bangsa" (SUB) or the Symphony for the Nation 2018 with the theme "From and For the Children of Indonesia". The concert is the 9th serial concert held annually, and this time will be performing compositions about the life journey of a child : traditional songs reflecting the various cultural background in Indonesia as well as the children's games such as ( Karaban Sape, Badminton, Ampar-ampar Pisang, Ular Naga ); school experience interacting with friends and teachers ( Pergi Belajar, Kembali Ke Sekolah, Terima kasih guruku, Aku Bisa, Lihatlah lebih dekat); the spirit of unity and diversity with the child's growing up to become a teenager, and eventually as an adult contributing to the country with the life experience that has been gone through ( Bunda, Bunda Piara, Yang Terbaik Bagimu, Masa Kecilku, Suara Hati ).
Simfoni Untuk Bangsa concert which has been held every year since 2010 will also be featuring soloists Farman Purnama, Tenor and Jessica Januar, Soprano. As well as young talented musicians Sean N. Alexander, Clarinet and Nasya Lilananda, Violin ; Pencak Silat team PERSINAS ASAD from West Java will also take part of the show.
The songs in this concert have been arranged by young Indonesian arrangers and composers, and accompanied by the Jakarta Concert Orchestra conducted by Avip Priatna.
Through this concert, Simfoni Untuk Bangsa 2018 : From and For The Children of Indonesia, the children who are attending will know more music compositions which are really meant for them and will improve their spirit by realizing the cultural richness of Indonesia, appreciating on what they have received from their families and environment, and will have the picture on what they can share with the others and the nation.
God bless The Children of Indonesia !
TICKET PRICE
Platinum = Rp. 1.500.000, -
VVIP = Rp 1,000,000, -
VIP = Rp 500.000, -
Class I = Rp 300.000, -
Class 2 = Rp 200,000, -
Student = Rp 100.000, -
Ticketing Program
Buy 10 free 1 ticket*
(Promo valid for same class & not valid for student ticket)
INFORMATION
Q: (021) 720 19 18 | (021) 728 000 63
M: 0821 200 81 200
WA / SMS: 0858 1414 2277
Mrs. Dibjo: (021) 319 311 78
Email: [email protected]
Web: theresonanz.com/ticketing
Www.blibli.com