Every two years—on even years like this—we present a very special month-long program. It is called SIPFest, Salihara International Performing-Arts Festival.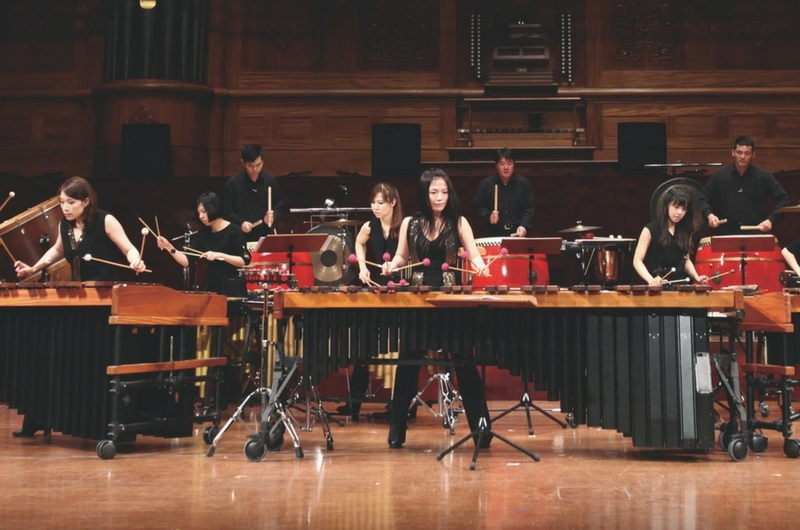 SIPFest 2018 is proud to host artists, as well as dance, theater, and music groups that have achieved great acclaim, even "canonic" status, alongside young and fresh talents who will surely become a force to be reckoned with in the years to come.
Groups from France, Canada, Australia, Taiwan, Malaysia, Belgium, and Indonesia will stage high quality presentations from August 04 to September 09.
This year's SIPFest is even more special as it also coincides with Komunitas Salihara's 10th anniversary, which falls on August 08, 2018.
Through SIPFest 2018, we wish to convey our gratitude to the viewing public who have come on this journey with us for a decade, who have supported us in our efforts to develop creativity and education joyfully.
As part of the fast-paced social fabric of Jakarta, Komunitas Salihara feels that this capital city of our great Republic is equal to all the big cities around the world.
There are certainly 1001 problems still waiting to be solved, yet despite it all, Jakarta is able to mount art-and-culture events with an edge, allowing it to maintain a unique standing on the global contemporary performing arts stage. SIPFest is proud to be counted amongst them.
Jakartans, as represented by Komunitas Salihara audiences, prove that Jakarta has the capacity to take a great leap forward, able to make itself more stylish and more prestigious.
Di seni senang, is the motto of SIPFest, Happy go artsy. Art is happy, especially when it invites us to dive deeper into life. Art is tempting, surprising, and delightful.
All of these are offered generously by groups such as Lucy Guerin Inc, Quatuor Bozzini (along with four Indonesian composers Marissa Sharon Hartanto, Arham Aryadi, Stevie Jonathan Sutanto, and Matius Shanboone), Ju Percussion Group, Quasar Quatuor de Saxophones, Toccata Studio, Five Arts Centre, Compagnie X-Press, Ayelen Parolin, the script of Nassim Soleimanpour who will all grace SIPFest 2018's stage.
To further emphasize the special occasion of this year's SIPFest, we have also produced a contemporary dance work inspired by the Banyumasan lengger tradition with choreographer Otniel Tasman, as well as a theater piece Monolog Sutan Sjahrir, with director Rukman Rosadi, actor Rendra Pamungkas and scriptwriter Ahda Imran.
New to SIPFest is our lecture-as-performance series, this time presenting Ananda Sukarlan (music), Didik Nini Thowok (dance), and Jim Adhi Limas (theater). There is also a showcase space, a forum for emerging dance and theater artists to present their works.
Visitors may also enjoy installation works placed throughout Salihara's open spaces, created by Krisgatha Achmad, Meliantha Muliawan from Jakarta, and Gabriel Aries Setiadi from Bandung.
SIPFest 2018 is a forum for artists and audiences to share in the spirit of creativity, newness and joy.
Schedule:
PERFORMANCES
04 – 05 August : SPLIT – Lucy Guerin.inc
08 – 09 August : Cablaka - Otniel Tasman
10-11 August : Quatuor Bozzini meets Indonesia & Cart-blanche Quatuor Bozzini - Quatuor Bozzini
12 August : Indonesia's Modern Theater and I - Jim Adhi Limas
14 – 15 August : Stunning Virtuosity - JU Percussion Group
18 – 19 August : Monolog Sutan Sjahrir – Rukman Rosadi, Ahda Imran, Rendra Pamungkas
24 – 25 August : De Souffles et de Machines - Quasar Quarto de Saxophone
25 – 26 August : White Rabbit, Red Rabbit – Reza Rahadian & Sita Nursanti
29 – 30 August : Space Age: The Phantom Power – Toccata Studio
01-02 September : Baling – Five Arts Center
05-06 September : Heretics – Ayelen Parolin
08-09 September : Parallèles - Compagnie X-press
LECTURE AS PERFORMANCE
07 August : Cross-gender Traditions in Indonesia's Performing Art - Didik Nini Thowok
11 Agustus ­­­: Indonesia's Modern Theater and I - Jim Adhi Limas
More info: