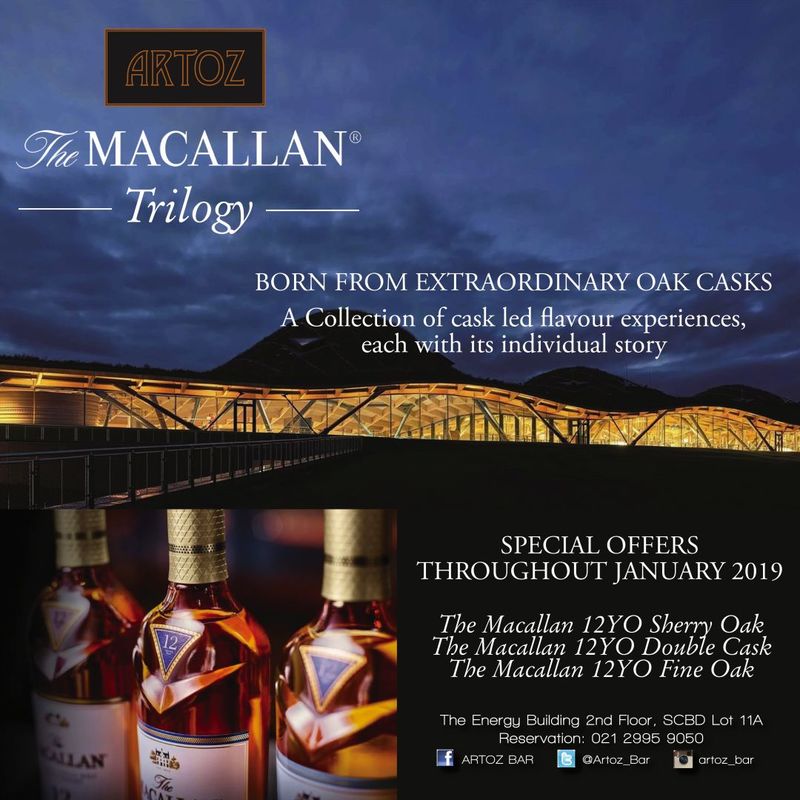 Get the best price for the trilogy of most desirable whisky on town only valid throughout this month.
No one gets nothing but the best from ARTOZ Bar as we are serving you with great ambiance and Music.
Macallan present promotion price only at ARTOZ Bar and serving you in carafe size for your value for your money and options.
Enjoy your days and let us indulge you!.
Book your seat now at 021 - 2995 9050 or email to [email protected]