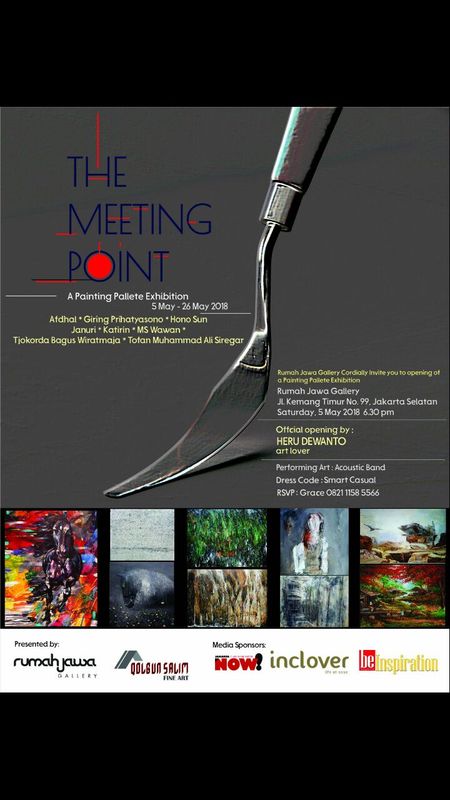 In the next, we together witnessed a painting exhibition "THE MEETING POINT" by 8 Indonesian artists that are Afdhal, Giring Prihatyasono, Hono Sun, Katirin, Januri, Tjokorda Bagus Wiratmaja, MS. Wawan and Tofan MA Siregar. Rumah Jawa Gallery can proudly organize and present their paintings that have their own uniqueness by using a pallet technique as a scratch , a line and the arrangement of the color of beauties that illuminates the sense of happiness in the work.
The exhibition will officially open on Saturday, 5th May 2018 at 6.30 pm at Rumah Jawa Gallery jalan Kemang Timur Raya No.99 South Jakarta and opened by Mr. Heru Dewanto, an art lover. The exhibition will open for public every day at 10.00 a.m to 5.00 p.m from 5th-26th May 2018.
Through this exhibition we can reflect for a moment at every single moment captured in the pallets presented which can lead us to wander freely in the world of imagination through a visual work. Well enjoy the exhibition of this pallet work soon.