One of the most popular musicals of all time is coming to Jakarta!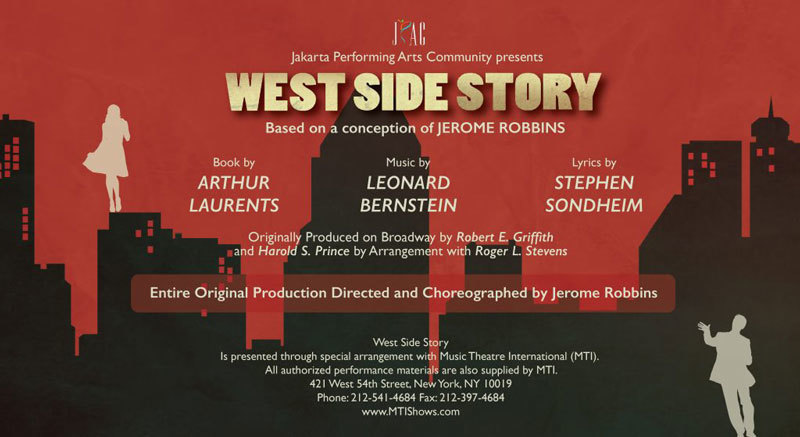 Presented by the Jakarta Performing Arts Community (JPAC), West Side Story has enchanted generations of musical lovers since it first hit Broadway in 1957. The film adaptation, released in 1961, received a whopping 10 Oscars at the Academy Awards, including for Best Picture.
West Side Story, which was inspired by William Shakespeare's Romeo and Juliet, tells the story of Tony and Maria, who meet and fall in love despite their different backgrounds and belonging to rival gangs. The musical conveys a message of hope and takes a stand against discrimination - a message that is still important until today.
Don't miss this special performance by JPAC and come and experience the magic of West Side Story.
West Side Story
May 12 to 14
Graha Bhakti Budaya
Taman Ismail Marzuki
Jl. Cikini Raya No. 73
Menteng, Central Jakarta
Tickets: [email protected]